Note: Some of the links in this post may be affiliate links. This means if you click on the link and purchase an item, I will receive a commission at
no additional cost
to you. More details are
here
.
Homeschooling is extremely flexible.  There are many ways to teach our children, which is wonderful!  I love that some of us are classical educators, some are unschoolers, some purchase big box curriculum, and some are more ecclectic.  And I don't think that following any of these methods makes one homeschool superior to the others.
The one place in which I will never compromise, however, is that I will always homeschool my boys with a Christian perspective.
Most of the time when people leave comments on my website or contact me, they are extremely kind and gracious.  Thank-you, by the way!  In the past few years, however, I've noticed a trend where when I post an overtly Christian theme, I will usually receive a negative comment or two.  These comments go something like this:
You didn't take into account the LGBT community with your post.
Your newsletter is irrelevant.  I prefer reading posts from many other secular bloggers.
You are a misogynist.
Why do you throw Christian themes into your posts when they aren't needed?
I just want to make this clear.  I am a Christian!  If you've been reading my blog for any length of time then you should know that.  If you are a new reader, then you might not realize it.  But I am a Christian and I write from a Christian perspective.  All are welcome here.  But I won't hide my Christianity or try to go into stealth mode with it in order to gain more readers.
Similarly, I will always teach my boys from a Christian perspective.  In my mind, this is one of the biggest benefits of homeschooling.  My boys aren't subjected to a myriad of evolutionary concepts throughout their school day. They aren't told that God is irrelevant or that He shouldn't be talked about while learning.  They don't think that religion is something for Sundays and not for the rest of the week.
I've taught my boys Bible lessons right along with all of our other subjects and they know how important it is to learn the Word of God and to hear what God has to say to us. Christian homeschooling is a priority for our family.
We've used many different resources in order to learn Bible concepts throughout the years including the following:
I've also tried to instill in my boys a regular habit of spending quality time talking with God each day, of attending church regularly, and of reading God's word.  In my mind, the time they spend doing these things is just as valuable as the time they spend reading about history or science.  It's just as important as mastering tough math concepts.  The time we spend learning about God and what He wants us to do with our lives is priceless!
Matthew 16:26a says, "What good will it be for someone to gain the whole world, yet forfeit their soul?"  If our goal is to give our kids an exemplary education so that they will gain great success intellectually or financially in this world, then we are missing the mark.
Not only do we spend time learning about God, I also make it a point to weave God into our other studies as well.  I can't imagine trying to learn about history without looking at the events of the past with a Christian worldview.  All of history is His Story, after all.  And it's fascinating to try to look back and see how God has been working throughout the course of time.
The same is true with science and all of our other school subjects as well.  I feel that it is important to teach all of these subjects from a Christian perspective.  I appreciate how Apologia Science textbooks teach not only what Creationists believe – but they also teach what Evolutionists believe and the struggles with proving both points of view.  Learning these concepts will help our children to be able to have intelligent conversations with people of all faiths.  And make no mistake about it – people who believe in evolution have to have just as much faith, if not more so, than Christians.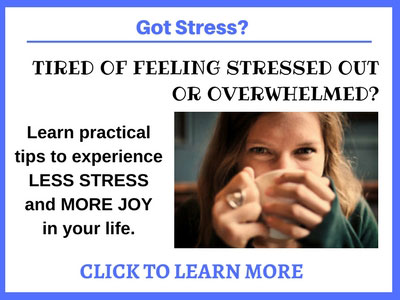 No matter how irrelevant or unnecessary some may view it, I will always teach my sons about God and will strive to help them understand how to best obey Him… and to love Him.
Do you also think it's important to teach your children from a Christian perspective?  Have you found any other resources which have helped your kids to learn more about God and His Word?  Please leave a comment below.
And be sure to check out the other great posts about Things I Will Always Teach from other iHN bloggers at iHomeschool Network.