Note: Some of the links in this post may be affiliate links. This means if you click on the link and purchase an item, I will receive a commission at
no additional cost
to you. More details are
here
.
I'm not the kind of person who thinks about taking breaks often enough. When things get difficult, I'd much rather keep on pushing through the pain than to take some time off to rest. I see the finish line and I don't want to stop until I bust through the tape. The more tired I feel, the more of an urge I have to double down and increase my speed.
I do not recommend this approach, by the way. It's a really good way to cause myself and my boys to get burned out.
There are several times throughout the year when many homeschool moms are less than enthusiastic about teaching lessons.
The holidays can be an extremely busy time which can make homeschool lessons difficult to keep up with.
For those of us in northern climates, the cold, gloomy winter weather can feel quite oppressive. The kids spend less time outside so they have a hard time burning off their extra energy making our homes exponentially louder. And we see sunshine more infrequently causing us to feel tired. This can also dampen our enthusiasm for learning.
And as we near the end of their homeschool year, this can also be a time when we feel unexcited about continuing to teach lessons.
Whenever we find ourselves feeling this way, we would be wise to give ourselves a break.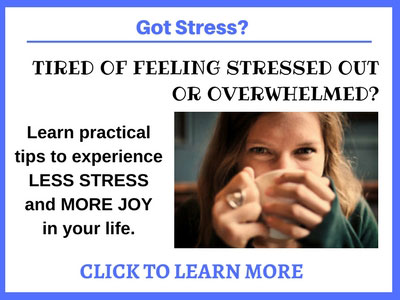 If you don't give yourself a break every once in a while, you may find that God will impose one on you.
Several years ago, we had this happen to our family.  First, we were given the news that my stepmom's ovarian cancer has spread throughout her body and that she only has a few months to live. In the light of that news, completing a certain amount of schoolwork each week didn't seem anywhere near as important as being there for my family.
A few days after receiving that news, my boys both came down with the stomach flu. As soon as they got sick, we found ourselves taking a break from ALL schoolwork for the week. It didn't start out as a relaxing break but it did end up being rejuvenating as we all ended up catching up on our sleep and having a restful week stuck at home.
In retrospect, I wish I had been smart enough to take an intentional break that we could have enjoyed a bit more before God had to force one on us!
If you find yourself in need of a break, here are 8 ways to regain everyone's enthusiasm for learning:
Put down the regular books and give a unit study a try.  This is a great way to shake up your regular routine if things are feeling stale.
Let your kids choose something that interests them and help them to do a deep study about that one thing versus being pulled in many directions throughout the day.
Declare a reading day. Let the kids read books that THEY choose for themselves.
Go on a fun field trip. Be sure to get feedback from your kids on where they'd like to go.
Take a day (or a week) off of schoolwork. Let everyone have some time to do whatever they want.
Watch a movie. If you're really adventurous, you can even watch something that ISN'T educational! LOL
Get together with friends.
Play video games together as a family.
Don't be afraid to put down the regular books and try some more adventurous learning – or even give formal learning a vacation for a time.
A local college in our area gives their students the month of January off of their regular studies so that they can attend a 3-week lecture series.  This break allows the students to become inspired by the speakers as well as to give their brains a break from their rigorous study schedule.  If a college can see the benefit of giving their students time off, certainly us homeschool moms should also be willing to give our younger kiddos occasional breaks now and then.
The next time you or your kids feel drained, try planning a restorative break. Sometimes, just having something to look forward to is enough to help everyone focus on and enjoy their regular studies more.
If you'd like to learn even more ways to feel LESS stressed and to experience more JOY in your life, be sure to check out my new video course, Your Path to Feeling Less Stressed!
Question: Do you regularly take breaks? Do you schedule breaks proactively or wait until you can feel that everyone needs a mental health day? Please leave a comment below.