Overview: New to homeschooling high school? Want to know what homeschool high school record keeping will make colleges want to admit your kids? It's not that hard! Find out how.
---
This has been my 4th year homeschooling high school students. I can't believe we've already arrived at this time in our lives. How can my sons already be old enough to be this close to finishing up high school?!? The time really does go by quickly. Not each individual day, necessarily, but the months and the years really do fly by. Treasure this time, moms!
Before my boys reached the high school years, I spent lots of time researching what types of homeschool high school record keeping we need to do at this phase of my sons' lives. Fortunately, during that process, I had the privilege of taking several workshops by Lee Binz, The HomeScholar.
Lee has two sons who she homeschooled through high school. These sons both received full scholarships from the college of their choice! So Lee knows what she's talking about when it comes to homeschool record keeping. I gleaned some very helpful information from listening to Lee – information which makes me feel much more comfortable with this stage of homeschooling!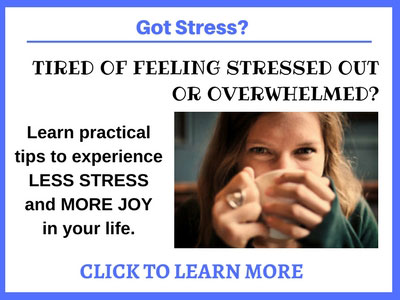 Step 1 – Make a Binder for Each Child
Lee recommends you make a binder for your child's high school experience. These are the separate sections she recommends you make for each binder:
State law requirements
Transcript
Course descriptions
Reading list (books, audiobooks, video adaptations – include books read for school AND for pleasure)
Activities and Awards
Work Samples
→ Related Content: 8 Ways to Keep Learning Fun for Teens and Tweens
Step 2 – What Items Should We Keep?
Things you should keep for each year you homeschool high school:
1 – Items your state law requires you to keep (such as a letter of intent to homeschool, etc.)
2 – Items which will be helpful for writing course descriptions later:
Booklists
Experiences
Certificates or awards your child has earned
A copy of the cover and table of contents for textbooks you use – you can probably find copies of these on the internet and print them off
3 – Items colleges may ask to see:
Tests
Lab reports
Finished written papers

Step 2 – Make a Transcript
There are lots of different ways to make transcripts for your high schooler. Google "high school templates" to see lots of different options. Then, choose the one you think will work best for your situation. I have put a High School Transcript Template in my Subscriber Resources area if you are interested in seeing how our family has chosen to create transcripts. It's also in Microsoft Word format so you can edit it to suit your own needs.
And don't fret. Planning what to teach each year doesn't have to be difficult, either!
Step 3 – Figuring out credits
Lee said that when she was researching how to determine when to give your child credit for completing a class, she ran across lots of different opinions. Here is what Lee recommends:
Count the textbook first
If your child completes at least 80% of a textbook which states that it is appropriate for high school level work, then you should give them 1 credit.
College level work
If your child takes a one-semester class at a community college or online, then you should give them 1 credit. NOTE: College classes move faster than high school classes; so, even though a college class is only 1 semester long, it covers the equivalent of a full high school year's work.
Electives or Delight Directed Learning
If your child is reading real books or having experiences in a specific area of studies, such as drama or physical education, then you should count hours to determine credit. This is also one way to record any homeschool electives your child takes.
120-180 hours = 1 credit
75-90 hours = 1/2 credit
I'm a planner, so I spent lots of time trying to creating binders for both of my sons before they actually entered the high school years. This helped to decrease my feelings of stress about homeschooling them during this time. Both of my sons took high school level classes such as Algebra I and Logic while they were in middle school. Lee said that we should give our kids credit for any high school work they complete even if they aren't in high school. Simply put "Early High School Credits" on their transcript for those items.
Lee has some AMAZING resources I highly recommend:
Lee also has samples of records that she recommends on her website. We still don't have a clear idea of what career my boys will want to pursue after high school. Whether they want to go to college, into the military, to a trade school, or directly into a job, I want them to have the credentials that they'll need to pursue their dreams. Now that I've learned more about homeschool high school record keeping, I feel much more confident about my boys' options for their future.
QUESTION: Do you plan to homeschool through high school? Do you have experience homeschooling a high schooler? I'd love to hear any tips you could share with the rest of us! Please leave a comment below.