Note: Some of the links in this post may be affiliate links. This means if you click on the link and purchase an item, I will receive a commission at
no additional cost
to you. More details are
here
.
Homeschooling is an amazing blessing filled with many benefits.  I often share in my posts about the things I love about homeschooling.  Today, however, I decided it would be fun to share what YOU think are the biggest benefits of homeschooling.
Awhile back, I surveyed my readers and I got some really amazing responses.  Thank-you to everyone who has ever filled out one of my surveys.  Not only did I learn ways that I can better serve you in the future, but I also learned why you are homeschooling and what you feel the benefits of homeschooling have been for your family.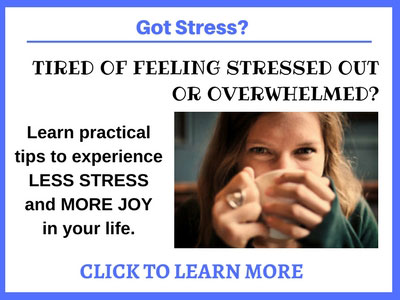 When all of your responses are put together, I think it paints a very compelling picture of why homeschooling is on the rise and why so many of us do the extra work that it takes to educate our children at home.
So, without further adieu, here are your answers to what YOU feel are the biggest benefits of homeschooling (in your own words):
1 – The ability to tailor learning for our children
Being able to teach each of my children in the ways that they best learn (learning this is a constant process for me, but every time I learn something new about my child it helps me teach them better). This helps me teach everything from character to ABC's.
Being able to provide for his individual needs.
2 – Benefits for mom
Growing in virtue (for me).
Personal/character growth for mama.
Watching my children learn and be excited about learning new things.
Seeing them learn.
Getting to understand and appreciate my kids as individuals.
Spending time with my children.
I adore being with them and they have taught me so very much.
3 – Good for our children
My boys are more confident, calmer and more obedient, but it flows from their heart.  They also have a happier relationship with us.
My oldest has finished her first year in college and I can see the fruits of my labor.
Providing more opportunity in life.
Being open to life.
Teaching at our son's pace – allowing him to somewhat lead where the lessons go, and seeing the light of epiphany light up his face as he puts the pieces together.
My oldest is learning at his grade level and loves to learn! He is now a happy 10-year-old!!
Being able to one on one help with learning problems.
Confidence.
individualized attention (vs the school system) has been SO good for my boys.
My student has been able to develop his interests and already has ideas for his future. He is better socially than most school children I meet.
Less stress than would be otherwise.
Advancing at their own speed.
So much more peaceful and calm.  My daughter would wake up screaming several times a night and usually begin the morning with vomiting before public school started each day. Now she has the freedom to sleep as much as she needs, gets up and smiles and hugs Mom.  She can ease into the day.
Related Content: 5 Ways Our Sons Will Be Different If We Homeschool Them
4 – Stronger relationships
Kids love learning and be can be together every day. When I just asked my daughter to answer that question, she responded with the same idea by saying, "That we can be with you every day."
With our older four, we see how close we and they are as a family.
We were losing our emotional connection with our eldest son. He was just so stressed with all he had going on in his life while he attended public school that he didn't have anything left for his family afterward. He has been home for 2 years now and what a turnaround!
The bonds we have made by living on an alternative schedule (my husband does weird shifts.)
Closeness with my son.
I feel like I've been able to connect with each of my children better.
The relationships our family has with each other.
I have a strong relationship with my kids.
We now have a deep connection to each other. I doubt we would have been able to nurture such a connection had we followed a traditional way of learning.
More time to develop relationships and spending time doing things together.
I know my children well and I can allow them to integrate their interests/passions with learning.
The closeness of our family
Our family bond is strong.
Family unity
Relationship with my boys
A closer relationship with my sons–even as teens, 14 and 18, they talk openly and easily to us, they feel comfortable with us and their friends, and the main influence in their lives is us.
The relationship I have with my sons is very close. They are my friends, I miss them when we are not together.
Family closeness
Kids still like to talk to us.
My relationship with my child.
The closeness and connection from sharing our lives together (rather than being apart for a significant amount of the day.)
Our close relationship as a family is the best result.
5 – Passing on Christian values
Learning about the Lord.
Stronger relationships especially with God.
Passed on Biblical values and all four are living Christ-like lives.
My kids are learning Truth at a young age instead of being exposed to all sorts of other teachings in school. They are also developing good relationships with their siblings and parents.
We have been able to incorporate the Bible into our day.
Solid faith and relationships
All my children are walking with the Lord.
Having a Christian worldview interwoven throughout all of the subjects we study. Everything points to God.
Growing in our faith together.
Character and Biblical training
6 – Other benefits
Flexibility
Time at home, time with family, and the time to pursue other things – ie: sports, hobbies, volunteering.
Real learning
We can work around "life" when it happens. Go as fast or slow as we need.
Kinder kids
I can truly make sure that they learn what is important to DH and myself. They would never learn to discuss political events, music history etc in school.
Freedom
We had soooo much fun after I let go of 'schooling'. We have great memories.
Academic achievement
More relaxed lifestyle
Nice kids that people like to be around who like to learn.
I kept him out for a year after him being in a very stressed state. He was very behind in learning and socially/emotionally. One year at home changed all that and he was ahead when he went back.
And now you know the benefits that many other families have experienced from homeschooling their children.  It might not be the easiest path but it is definitely worth it!
How about you?  What benefits have you received from homeschooling?  I'd love to hear from you!  Please leave a comment below.