Overview: Looking for some great Christian fiction books? Here are my favorite Christian fiction authors including Karen Kingsbury, Lynn Austin, and more! FREE PRINTABLE LIST available.
---
I love to read books for pleasure. It's important for moms to take some time for themselves whenever they can squeak it into their busy schedules. It isn't often that I get time to relax with a good book. When I do have a few minutes, however, I want to be sure I'm going to enjoy whatever I'm taking the time to read.
Below is a list of some of my favorite Christian Fiction Authors as well as my favorite books that they've written. Some of these books are historical Christian fiction and some take place in more modern settings. If you love reading Karen Kingsbury or Lynn Austin you'll love these authors as well. I wish you many hours of pleasure reading these great books!
Here are 19 Christian Fiction Authors Moms Love to Read
Amish Christian Fiction
Tricia Goyer – Tricia has written lots of great books. I love her Amish books which unlike some authors she attempts to portray in a more realistic way. I appreciate how Tricia shows us that Amish people have much we can admire but there also things that they can learn from us English. My favorites so far are her Big Sky Novels which take place in Montana.
Beverly Lewis – Beverly's mother grew up in the Amish community and that has fueled her desire to write extensively about them. She recommends you read her Heritage of Lancaster County series first.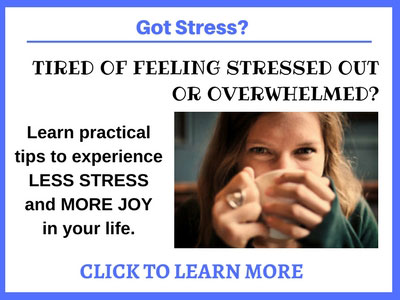 ---
Christian Fiction with a Fantasy Flair
Lori Copeland – I love her Heavenly Daze series which takes place on an island which unbeknownst to the inhabitants is also the home of several guardian angels.
---
Contemporary Christian Fiction
Angela Elwell Hunt – I love pretty much everything that Angela Hunt has written. If you haven't read any of her books before, I recommend you start with her Fairlawn series about a woman who inherits a funeral home. I would never have guessed that books about learning the art of embalming could be heartwarming and funny – but these definitely are!
Neta Jackson – I love, love, love her Yada Yada Prayer Group books. I refused to read these books for several years because the covers were neon colors and the titles made me think I wouldn't be interested in reading them. I'm so glad I finally gave them a try! Wow! And Yada Yada actually has an awesome meaning that I won't ruin for you. Read them!  🙂  Note: Start with the Prayer Group books… then you can work your way through her other related books and parallel novels.
Jan Karon – Here's an author who was recommended highly by my readers. Her Mitford series featuring Father Tim is wildly popular. From what I hear, they do an amazing job of illuminating the daily struggles we all face. I can't wait to read these myself!
Karen Kingsbury – If you haven't read any of the books about the Baxter family, I highly recommend them. You'll fall in love with this family like millions of other readers around the world. Be sure to read this books in order so that you don't learn secrets about the family out of the author's intended sequence. You should read the Redemption series first.
Beverly LaHaye – I love the Seasons series which she wrote with Terri Blackstock. These books are about the women who find themselves living next door to each other on a cul-de-sac. Read these books with a fresh box of kleenex next to you!
Madeleine L'Engle – Many of us have read Madeleine's books for children especially A Wrinkle in Time. But did you know that she has also written several books for adults? Some of my readers recommend her books The Small Rain and its sequel A Severed Wasp.
Susan Meissner – I stumbled upon Susan's books a few years ago and quickly read through everything she had ever written. Great books! I'd recommend you start with either The Shape of Mercy or Lady in Waiting.
Linda Evans Shepherd – Linda writes fun books with a message – but she doesn't pound you over the head with it. Start with her series called The Potluck Club.
Susan May Warren – This is another author my readers highly recommend. She has written several different series of books but her Deep Haven series looks interesting to me!
---
Dystopian Christian Fiction
Terri Blackstock – Terri has written books both before and after becoming a Christian so be sure you do your research before you choose one to read. I love her Restoration series which focuses on typical American families who must change everything they know when all electronics suddenly stop working. Great books if you like suspenseful drama!
---
Historical Christian Fiction
Lynn Austin – My favorite series of Lynn's so far has been Chronicles of the Kings. It's a 5 book series about the kings of Judah. If you like historical fiction, you'll love these books. They bring many Old Testament characters to life!
Kacy Barnett-Gramckow – I love Kacy's Genesis Trilogy which is a unique story about a woman who marries into Noah's family before the great flood. This is an extremely imaginative look at what life might have been like from before the flood through the time of the Tower of Babel. Loved it!
Jocelyn Green – Jocelyn has written a wonderful series called Heroines Behind the Lines which takes place during the Civil War. These books tell the story of some unsung female heroes who saved hundreds of thousands of lives!
Sally Laity and Dianna Crawford – The Freedom's Holy Light series takes place during the early days of the American colonies and the Revolutionary War. They were also highly recommended by my readers!
Janette Oke – Janette is a popular Christian author who has written 70 books, some of which have even been made into movies. Her books are about the brave pioneers of the American and Canadian west and they deal with the struggles families often faced and the faith which helped them to overcome adversity. The Love Comes Softly series was her first and is still popular.
Francine Rivers – Francine has written some amazing books. I especially love her historical fiction such as her Mark of the Lion series which takes place in 70 AD and her Lineage of Grace series about the five unlikely women who were chosen to be in the line of Christ.
Question: Do you enjoy reading Christian Fiction? Which authors would you recommend? Please leave a comment below.