Overview: Money can be scarce around Christmas. If you want to buy Christmas gifts on a budget, Here are 8 ways to add Christmas cheer without little or no money!
---
If you're anything like me, you probably get huge expectations in your heart around Christmas. We want our kids to have great experiences which will become lasting memories. Sometimes, these desires can cause us to overspend at Christmas time, which is not good.
Sometimes it is guilt which is pushing us to try to add more to the Christmas season. I recently saw a conversation on social media where someone asked who sends out Christmas cards.
Seems like an innocent question; but, one poor soul spoke up saying that they don't send cards. They were pounced on by many others who were "encouraging" them to start sending them out. It turned into a feeding frenzy pretty quickly.
Please don't feel pressured to take any of my below suggestions unless you'd like to do them.
My intent is not to try to bully you into adding more to an already busy time of year. If something below will help you, then, by all means, adopt it. If not, please discard it.
Our family has gone through some very lean years. The good part of that is that when you have little to no money to spend on Christmas, you are forced to get creative about how to make the holiday special without spending any extra money.
I remember the Christmas when my boys were 3 and 1. We had ZERO dollars to spend on Christmas presents that year; so, I looked around the house to see what I could find to make for my boys.
I ended up grabbing odds and ends of fabric and making an activity book for my 3-year-old with a zipper, buttons, snaps, a shoelace, etc. I also gathered up some unused scrapbook supplies which I received from a baby shower and made an ABC book for my 1-year-old using pictures of him.
For stocking stuffers, I raided the pantry. I grabbed some Ziploc baggies and filled them with fruit snacks and animal crackers. Then I wrapped these bundles up and filled their stockings with them.
I still remember my 3-year-old's little voice exclaiming, "Fruit snacks!" with enthusiasm when he opened up the first one. I had been so afraid for them to open those meager gifts.
His excitement melted my heart!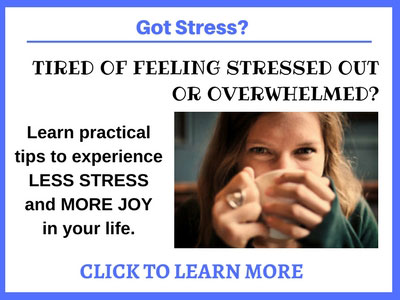 Here are 8 Ways to Add Christmas Cheer to your Day Without Breaking the Bank:
1 – Play Music
No matter what we're doing, it always feels more festive if there is soft Christmas music playing in the background. My boys ask for the Christmas music to be turned on when we're decorating our tree or putting up the Christmas village.
We also enjoy listening to music while playing games together, or while driving around looking at Christmas lights. Some of our favorites are December by George Winston and Christmas in the Aire by Mannheim Steamroller.
2 – Scavenger Hunt
Sometimes I hide a present somewhere in the house and I write out clues so that people have to decode them to figure out how to find their present. This is a fun activity to do with a family gift, such as a board game, so that everyone can run around and search together.
→ Related Content: I Have No Gift to Bring: 5 Low Cost Ways to Make Christmas Special
3 – All Day Buffet
The All Day Buffet is a buffet which lasts all day. LOL During this day, the family plays games together and has a wonderful time.
And you won't have to cook or do dishes all day long. It's pretty awesome! It has become our family's favorite Christmas tradition by far!
4 – Give stuff they'd get anyway
It's always nice to have lots of presents under the tree. One way we do this on a budget is to wrap items that we need to replace every year, anyway. This can include things such as socks, underwear, pajamas, slippers, etc.
We all like to ham it up and see how excited we can act about getting these items. It's pretty hilarious! And, of course, we record these reactions on video and film so that we'll be able to reflect on them for years to come.
5 – Funny Tags
I buy cheap, stick-on tags to put on all of our Christmas presents. One year, my husband and I didn't have any money for gifts for each other, but I still wanted us to be able to open something.
I don't even remember what I dreamed up to be the gift, but that was the year that I started filling out the gift tags in unusual ways.
I write things such as "To: My Sugar Pie From: Your Honey Bunch" or "To: My Big Daddy From: Your Little Woman."  
All are written to elicit a smile or a chuckle.  We all enjoyed it so much that year that now I have to come up with funny tags for EVERYONE on EVERY GIFT!
6 – Number each gift
I put numbers on each gift I wrap for my family. When we are opening gifts, I will call out, "Unwrap gift #38" (random number – they don't get 38 gifts) and they will search for the gift which has #38 written on the tag.
I keep a list with each gift item and its number written down. This helps me to remember what is what.
My sons open gifts in such a way that we build drama as they go. The first gifts are things like socks and underwear. Their big gift gets opened last.
My list and the numbers on the gifts ensure that I don't lose track of items and have them open their best gift first.
7 – Gifts from grandparents under the tree
My parents have a specific budget for each of their grandchildren. For the last several years, they have given us that money so that each parent can buy gifts they know their grandkids need and will appreciate.
One thing we've done is to stick those gifts under our tree. I wrap them and label them appropriately and they stay at our house until we go to the Christmas celebration with that grandparent.
This helps our tree to have more presents under it and it helps me to remember how much stuff my boys are really getting so that I don't feel pressured to buy them as much for our celebration. It also helps my parents because they receive the gifts all wrapped up and ready to open. Less work for them.
It's a win-win for sure!
8 – Wrap gifts in unique ways
Throughout the year, we hoard boxes in our basement. This is helpful because when Christmas approaches, we're able to go through some of the bigger boxes and use them as wrapping disguises.
If someone is receiving a book or a DVD or a Wii game, it's pretty obvious even when it is wrapped. Put that same gift in a larger box, add some weight to it by throwing in extraneous items, and they'll NEVER figure out what's inside.
Sometimes it's also fun to wrap a gift within a gift within a gift. NOTE: I buy large rolls of wrapping paper from Hobby Lobby when they're 50% off or Costco which is key because this idea causes you to go through more wrapping paper than usual.
It also takes a while to wrap. But it makes the process fun and allows you to add drama and laughter to unwrapping a smallish gift.
As you can see, with a bit of effort and creativity, you can come up with all sorts of unique ways to make Christmas a fun and relaxing time without having to break the bank!
This year, rather than feeling compelled to spend more money on presents than you can afford, try out a few of these unique ideas to add
QUESTION: Do you have any other ways you've found to add fun to Christmas which aren't expensive? Please leave a comment below.