Overview: Wondering how they celebrate Christmas in Ireland? Learning about Irish Christmas traditions is a great way to teach kids about Irish culture. Here are 14 easy things you can do with your kids!
---
A great way to teach our kids about the world around them is to study countries one by one to learn about their traditions, their folklore, their way of life, and more. And during the Christmas season, it's also lovely to spend time learning about how people in various countries celebrate this special holiday.
Because we are a nation of immigrants, many of our American Christmas traditions come directly from those found around the world. However, there are also some super quirky and fun traditions observed in other countries which are quite different from the way Americans celebrate this special season.
Before Christmas Eve in Ireland
The vast majority of Irish people are Catholic so some of their Christmas traditions are based on the traditions of the Catholic church. In the weeks leading up to Christmas, an ancient tradition was for the men to whitewash the houses while the women cleaned the interiors. This was similar to spring cleaning and was done before the winter solstice when the daylight hours shrink down to only 7 1/2 hours a day.
There is also an old tradition that in some Irish houses, people put a tall, thick candle on the sill of the largest window after sunset on Christmas Eve. The candle was left to burn all night and represented a welcoming light for Mary and Joseph. This tradition is also followed by some homes in America, where candles can be seen in the windows.
Decorating your door with a holly wreath is also an Irish tradition, mainly because holly is abundant in Ireland during this time of year. Long ago, the children would have the job of gathering up the holly and trying to find bushes with the most berries as they believed that would bring their families good luck.
Celebrating Christmas Eve in Ireland
On Christmas Eve, people from all over Ireland gather together in packed churches to celebrate Midnight Mass. It is a huge social gathering where friends, neighbors, and family come together to celebrate Christmas. Everyone dresses in their best clothes, Christmas carols are sung, and the nativity story is told during the mass. Many churches in America also observe this tradition.
And like in America, Irish children hope that Santa will visit on Christmas Eve and leave presents for them. Where the tradition differs is that instead of leaving a plate of cookies and a glass of milk, Irish families often leave a mince pie and a glass of whiskey or Guinness for Santa to enjoy.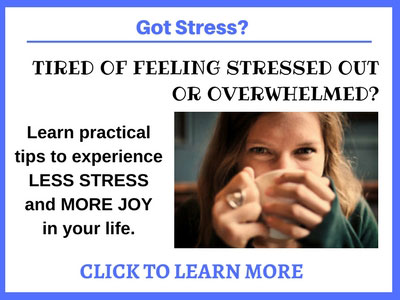 Celebrating Christmas Day in Ireland
Traditionally, Christmas food in Ireland includes a round cake full of caraway seeds. One is traditionally made for each person in the house. The door was then left unlocked so that any wandering traveler would be welcome in the night.
Turkey is often served for Christmas dinner. And sometimes spiced beef is served as well. Dessert is commonly a Christmas Pudding which is made as early as October. The Christmas pudding is a rich fruit, spice and nut combination laced with whiskey or ale that is made early so that it has time to mature properly for the big day. Each Irish family has their own recipe that varies to taste.
One of the stranger Irish Christmas traditions is The Christmas Day Swim. All over Ireland, hundreds of people can be seen jumping off piers and rocks into the Irish Sea wearing only swimming suits! This is usually done in order to raise money for charity.
The Irish also have a newer tradition called the Christmas Jumper, where they compete with each other to sport the craziest jumper (sweater) they can find. The woolier and hairier they are the better. Americans have also joined in with a similar tradition but we call them Ugly Sweaters rather than Christmas Jumpers.
→ Related Content: My Favorite Christmas Tradition – You May Want to Try It!
Celebrating Boxing Day in Ireland
The day after Christmas Day is known as St. Stephen's Day or Boxing Day. This day originated in the middle of the nineteenth century under Queen Victoria. It was a time when people traded their Christmas gifts, or boxes, for good, reliable service throughout the year.
In modern times, Boxing Day is spent with family and friends at gatherings with lots of food. Leftovers from the day before are eaten. This food is often served buffet style so that the cook can rest and spend time with the family.
Many Irish also spend Boxing Day at the track. There are many well-known horse races which are held on boxing day, giving everyone an excuse for getting out of the house and working off some of the food they've eaten during their Christmas celebrations.
Celebrating Epiphany in Ireland
The last day of Christmas the Irish celebrate is on January 6th and is called Epiphany or Women's Christmas. Traditionally the women get the day off and men do the housework and cooking! It is becoming popular and many Irish women now get together on the Sunday nearest Epiphany and have tea and cakes!
Irish Christmas Music
The 12 Days of Christmas is an Irish Christmas song. It was written during a time when it was illegal to be Catholic. All of the gifts mentioned in the song are codes for Christian beliefs:
A partridge in a pear tree – Jesus Christ
Two turtle doves – The Old and New Testaments
Three french hens – Faith, Hope and Charity
Four calling birds – The four Gospels and/or four Evangelists
Five golden rings – The first five books of the Old Testament
Six geese a-laying – Six days of creation
Seven swans a swimming – The seven Sacraments of the Holy Spirit
Eight maids a milking – The eight Beatitudes
Nine ladies dancing – The nine Fruits of the Holy Spirit
Ten lords a leaping – The Ten Commandments
Eleven pipers piping – The eleven apostles
Twelve drummers drumming – The twelve points of doctrine in the Apostle's Creed
While Shepherds Watched Their Flocks by Night was also written by an Irishman, Nahum Tate, back in 1692. He went on to become poet laureate of England.
14 Ways to Celebrate An Irish Christmas With Your Family
Coloring pages for the map and the flag of Ireland
Do a bit of spring cleaning around the house. Pack up toys which are no longer being used and either donate them to charity or put them in storage in the basement. Help your kids make room on their shelves so that when they receive more gifts in a few weeks, there will be a place for them.
Light a candle in your window or place candle lights in the windows
Decorate your door with a holly wreath. You can even make your own holly wreath or let your kids make a wreath craft.
Attend midnight mass as a family – or a different Christmas Eve service of your choosing.
Make a mince pie and leave out a slice for Santa Claus.
Make a traditional Irish Caraway Seed Cake.
Make a traditional Irish Christmas dinner.
Make a traditional Irish Christmas pudding.
Depending on where you live, you could participate in a Christmas Day Swim. Many Polar Bear clubs swim through the winter if you want to find an organized event to attend.
Participate in a Christmas Jumper Competition – or attend a party wearing an Ugly Christmas Sweater.
Go to the track to watch a horse race.
Celebrate Women's Christmas and have the men in the home do the cooking the cleaning for a day.
Listen to The 12 Days of Christmas and talk about the symbolism of the gifts.
Sprinkle a few activities throughout your month and help your kids have a new awareness and appreciation for the world around them.
Do you like to try different Christmas traditions from year to year or do you like to stick to the ones you know and love? If you have anything unusual that your family does to celebrate, I'd love to hear about it. Please leave a comment below.