Note: Some of the links in this post may be affiliate links. This means if you click on the link and purchase an item, I will receive a commission at
no additional cost
to you. More details are
here
.
If you've been reading my blog for any length of time, you've probably read about some of the struggles I've had getting along with my strong-willed sons. The tween years were especially difficult. As my sons approached the teen years, we had a hard time seeing eye to eye on things. In fact, there were times when I loved my sons but I struggled to genuinely like them.
This was especially the case with my oldest son. And it certainly wasn't all my son's fault. I am also strong-willed and unfortunately, I held my own on the battlefront. There were plenty of times when we both stood our ground yelling at each other and completely out of control.
I say this to my shame.
Of course, it never started out that way. I always tried so hard to remain in control of my emotions. I tried desperately to stop taking it personally when my son became angry with me. But after being yelled at or talked to in a disrespectful manner for a certain amount of time, I was notorious for losing my cool.
Parenting is hard work!
I know what it feels like to travel through the difficult parenting stages. I know how frustrating it is to have a 3-year-old or a preteen child dig in his heels and refuse to do whatever it is you want him to do.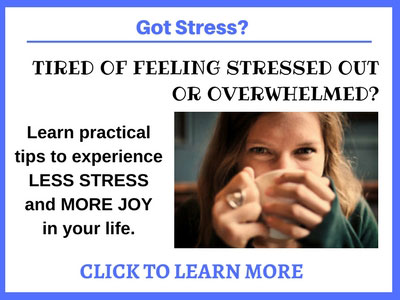 If you happen to be walking a difficult road right now with one or more of your kids, here are 5 Ways to Thrive:
1 – Hang onto the good moments
Remember, your child hasn't always been difficult to be around. Look through old photos, watch old movies, purpose to write down one positive trait of your child each day. We all do good things and bad things. Focus on the good!
2 – Remember that this too shall pass
Just when you think you have a child figured out, they change. This is true whether they are going through a good stage or a bad stage. Be supportive of your child and hang on for the ride. Things will get better.
I once had a parent with grown children tell me to remember back to how much my kids matured between being a newborn and age 4. They told me that this much growth and maturity would happen with my kids every four years of their lives, even the 4 years they were in high school. That was super encouraging to me. Our kids won't stay where they're at. The immaturity and weaknesses they have now will probably not be things from which they suffer as adults.
3 – Be sure to spend time recharging
It's extremely important for you to have some time away from your child when you're going through a rough patch with him or her. Remember, absence makes the heart grow fonder. Have some alone time whenever possible. Date nights with your husband are also critical during these times. Ask your husband to watch the kids so that you can go out with a friend.
4 – Dump the routine
If you're struggling with a child, you may need to occasionally dump the regular routine and throw in something unexpected and fun. Your relationship with your child is so much more important than completing a workbook page. Do something special with your child that you know he will enjoy. Go out of your way to make some good memories with him.
5 – Phone a friend
If you're having a rough day, sometimes you just need to be able to talk to someone who will understand and tell you that you aren't crazy. Be sure to cultivate these kinds of relationships during the good times so that you'll have people you can lean on for encouragement when times are tough.
Fortunately, the difficult stages with our kids don't last. They're hard to go through and they can feel like an eternity, but as time passes and our child matures, things will get better.
I'm thrilled to say that since my son has emerged from the tween years things have been MUCH better at our house.
The son I used to struggle to be around has become a delight to spend time with. He has become an excellent conversationalist. He has started to thank me when he sees me doing various things for him. He has begun speaking well of me to others. And he has even become my advocate when I'm struggling to communicate with my younger son.
Despite the difficulties we went through several years back, my son is growing up to be quite a nice young man!
Being a good parent is hard work! Being a kid can also be difficult. With lots of prayer and a little bit of understanding, you can not only get through the difficult parenting stages but you can build close relationships with your kids which will stand the test of time.
Question: Are you going through a difficult parenting stage? Do you have any other advice you could share with the rest of us? Please leave a comment below.