Note: Some of the links in this post may be affiliate links. This means if you click on the link and purchase an item, I will receive a commission at
no additional cost
to you. More details are
here
.
Overview: Got cranky kids? Concerned about your Christmas gathering? It IS possible to enjoy the holidays with young kids! Here's my advice.
---
We all dream of having a perfect Christmas celebration. We thrill in a layer of freshly fallen snow. We put an extra log in the fireplace. We play our favorite seasonal music to set the mood. Every detail of the day is planned out.
In the midst of our merriment, however, lurks something that can put a damper on any Christmas gathering and that is our children. Ironically, kids can make or break our Christmas!
Hearing their giggles and seeing their eyes light up when they open gifts makes our hearts swell with love. Hearing their screams and seeing their temper tantrums fills our hearts with frustration. Even though most of our Christmas preparations are for our kids, let's face it, kids can hijack our holidays.
So, what's a parent to do?  Are we totally at the mercy of our kiddos?
Here are 5 Ways to Enjoy the Holidays With Young Kids:
1 – Spread Out Celebrations (if possible)
When our boys were little, we had one family celebration on Christmas Eve and four on Christmas Day (including our own.) These celebrations were also in three different cities. Each event featured presents and food and individually they were all wonderful. But putting them together in such a compressed span of time was a bit of a nightmare. Our boys were cranky, my husband and I were exhausted, and it was extremely stressful for all of us.
Fortunately, after a few years of this crazy schedule, we were able to talk with our families about the situation and some of them were willing to move their celebrations off of Christmas Eve and Christmas Day. That has helped tremendously to allow us all to enjoy the holidays more fully.
We've even moved our own celebration off of Christmas Day in order to have a completely stress free day when we do celebrate. Christmas doesn't have to be celebrated on December 25th! I love being able to stay in my pajamas and relax all day long on our special day. Your kids will love it, too!
2 – Plan Plenty of Breaks
Be sure to build in time for naps. It isn't fair to our young kids to expect perfect behavior from them when they're sleep deprived. Play breaks and "off" time are also important to work into your day. Be sure you aren't trying to cram too much into your day!
3 – Bring Kid-friendly Food
Sometimes Christmas celebrations are filled with decadent gourmet foods that adults LOVE. But your kids may have a hard time finding anything they want to eat. Don't be afraid to bring along some food for your kids. When children have food that they recognize and full bellies, they are more likely to have good attitudes.
Related Content: 8 Ways to Add Christmas Cheer Without Breaking the Bank
4 – Remain Calm
When our kids have bad attitudes, we can find ourselves getting swept up in the storm. And it's easy for our kids to become over-stimulated during all of the Christmas hullabaloo. Try to keep your cool so that you can think clearly and come up with solutions to any issues that might arise. Give your kids grace!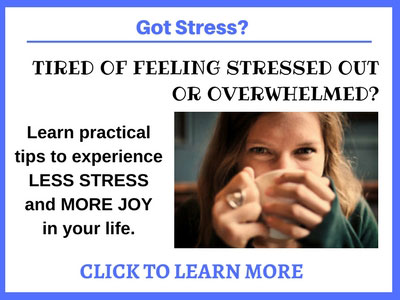 5 – Have Realistic Expectations
When we have young children, we need to remember their limits and plan accordingly. Christmas can be a wonderful time of year, but it won't be perfect. It's important for us to remember why we're doing what we're doing. Don't expect behavior from your kids that isn't age appropriate. Try to make the best of whatever comes your way! And keep your priorities in mind. You can't do it all! Try to pick and choose what activities you will participate in this year. Sometimes, being selective can make all the difference.
This year, rather than mourn the perfect Christmas that we've been dreaming of let's set our kids up to have the most wonderful time ever. It might not look like perfection on the outside but it will be filled with happiness, understanding, and love. And what could be better than that?
I wish you and your families a very Merry Christmas and a New Year filled with all of God's richest blessings!
Question: How do you accommodate your younger kids over the holidays? Do you have any other tips you can share? Please leave a comment below.
And be sure to check out these other wonderful posts by my fellow bloggers which are filled with Christmas Celebration ideas!