Note: Some of the links in this post may be affiliate links. This means if you click on the link and purchase an item, I will receive a commission at
no additional cost
to you. More details are
here
.
Overview: Curious about which essential life skills our teens should know before leaving home? Here are the best ways to teach these skills as well as a FREE, printable teenage life skills checklist.
---
Both of my boys have been working part-time jobs since they were 15 and 16. This is a huge blessing. As parents, all of our efforts are building toward the day that our boys will move out, hold a steady job, and be able to provide for themselves and possibly a family. However, this doesn't just happen without any intervention on our part. It's important that we teach our sons how to take care of themselves after they move out of our houses.
All of our sons are different and have different strengths and interests. And they will go on to have a variety of careers – some of which haven't even been invented, yet. It's impossible to teach our sons EVERYTHING; however, there are several main skills they should all master before venturing out into the world.

Here's a List of 10 Essential Life Skills for Teenage Boys:
1 – Cooking
Some boys will do well by simply knowing how to create basic meals from a box, use the microwave, and use the toaster.  Others will enjoy this area and will appreciate gaining extensive culinary skills. At the very least we should teach our sons the following:
How to make a balanced meal with a protein, a vegetable, and a carbohydrate.
How to make a week's worth of meals for breakfast, lunch, and dinner. No one wants their son to try to live on macaroni and cheese or pizza for every meal.
How to use the various appliances in the kitchen – even knowing how to use small appliances such as a blender, food processor, bread maker, toaster oven, etc.
Let our sons use as many of our kitchen gadgets as we can – i.e., cheese grater, pizza cutter, egg slicer, colander, measuring cups, etc.
2 – Laundry
Be sure our sons knows how to do the basics of caring for their clothing.
Separating colors properly
Using detergent and various additives (i.e., stain remover, bleach, etc.)
Learning which items would be better to air dry versus using a dryer.
The proper way to iron a shirt
Knowing that it's important to hang up clothing as soon as the dryer is done so that it doesn't get wrinkled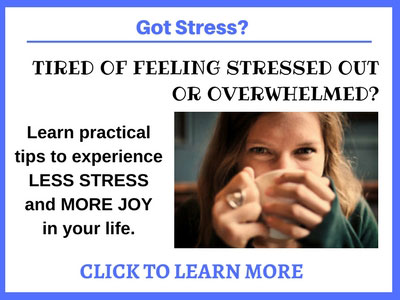 3 – Grocery Shopping
If our sons want to eat and don't have extremely high paying jobs which allow them to eat all of their meals in restaurants, they will need to master this skill.
Making a grocery list
Comparing prices of various sized items
Shopping sales and/or coupons
Putting groceries away in an orderly fashion – putting the new stuff behind the old.
Going to different stores in order to save money.
4 – Budgeting
This is a super important skill. I recommend having all kids go through Dave Ramsey's Foundations in Personal Finance for homeschoolers.  It's best to go through this course with our sons before they have their first part-time job so that they will understand the best way to handle their money.  Being financially responsible will serve them and their families well as they go through life. We went through this with our sons last year, but we will be doing a refresher with them now that they will be working summer jobs so that they can put what they are learning into practice.
Tithing
Have a savings account – save for something large like a car
Open and manage a checking account as well as writing checks
Proper use of a debit card
Paying a bill
Paying taxes
5 – Cleaning
Teach our sons how to do all of the various cleaning tasks inside of our houses.
Help them to establish a simple cleaning routine and learn how to stick to it.
Doing the dishes by hand as well as with a dishwasher
Cleaning bathrooms including toilets
Using a vacuum
Dusting
Picking up clutter
Organizing a closet
6 – Maintaining the yard
Teach our sons how to do various landscaping tasks outside of our houses.
Mowing the lawn
Using a string trimmer
Planting and weeding a garden
Related Content: Do Hard Things – 11 Ways to Help Our Boys Become Responsible Men
7 – Maintaining the house
The more skills we can teach your sons in this area the better. The more handyman skills you and your husband know the more you will be able to teach your son. Fortunately, most of us have access to YouTube, which is a wealth of information. If we're willing to learn alongside our sons, we can figure out how to do pretty much anything by watching YouTube videos.
Change a furnace filter
Add salt to the water softener
Add an electrical plug to a room
Paint walls
Turn off the water supply lines
Unclog a toilet and a drain
Use the circuit breaker box
How to use basic tools such as a hammer, screwdriver, and a saw.
8 – Maintaining a car
Everyone who drives a car should know how to maintain their car.  Teach them how to look up car repair videos online so that they can save money by doing minor repairs themselves versus having to have everything fixed by a professional.
Add air to a tire
Change a tire
Jumpstart a car
Refill various fluids
Be informed about when to bring the car in for service.
It's also handy if we can teach our kids how to change the oil, change the brakes, or any other car repairs we know how to do.
9 – Job seeking skills
Obviously, these are super important unless your son becomes an entrepreneur, which is also a wonderful option.  🙂
Make a resume
Fill out job applications (whether online or on paper)
Prepare for an interview
Pick out suitable clothing, tie a Windsor knot, iron a shirt, etc.
How to properly shake someone's hand
10 – Other important skills
Someday, our sons will thank us if we have taught him how to do these skills as well.
Make important phone calls
How to talk to important people such as bank loan officers
How to ask questions of people when he doesn't know how to handle various situations
How to respond in an emergency, such as treating wounds
Basic sewing skills such as sewing on a button or hemming pants
BONUS ITEM: Social Responsibilities
It's also important to be sure our sons understand the about other intangibles such as having empathy and compassion for others, honesty, forgiveness, standing up for their beliefs in the face of opposition, how to properly take care of a spouse, and other important concepts. Without these abilities, our sons will either cause themselves or others to struggle in this life.
Tips for Teaching Life Skills to Teenagers
If you have the desire to equip your teen by teaching them these life skills, you may encounter some resistance. Teenagers aren't always eager to listen to advice. Here are some tips to keep in mind as you get started:
Choose wisely – Start out with tasks your child has some interest in before moving on to ones which may be more of a struggle.
Show don't tell – It's often helpful for your teen to be present as you tackle a task to help them become familiar with how to do something before asking them to do it on their own.
Need leads to desire – Remember that many people learn best when they're in the midst of needing to do so. Your son may not want to learn how to change a tire on a car until he's on the side of the road with a flat. He may not be interested in learning about budgets and saving money until he has a job where he's earning money of his own. Look for opportunities which will show him his need for this information and he may be much more receptive to hearing what you have to say.
There is no way you will ever be able to teach your child everything he needs to know. If we teach our kids how to learn, they will be able to pick up various skills from different people along the way. Whenever they encounter a new situation, we want them to be willing to figure out the best action to take rather than being afraid to do something wrong and getting stuck.
Our boys really do want to learn life skills if we give them opportunities at the right time and in the right way. Let's do what we can to raise responsible boys who grow into capable men. With a little bit of effort, we can achieve this goal more easily than we might think.
There are so many life skills that we should teach our sons. Do you have any other skills that you would add to the above list?  Please leave a comment below.
And please check out the other great posts about Teaching Responsibility from other iHN bloggers at iHomeschool Network.