Note: Some of the links in this post may be affiliate links. This means if you click on the link and purchase an item, I will receive a commission at
no additional cost
to you. More details are
here
.
One of the biggest fears us homeschool moms have is that we aren't doing enough for our kids – or that we aren't making the right decisions for our kids. We torment ourselves with these questions:
What if I ruin my son?
What if he is never able to support a family?
What if I fail?
At times, I struggle with these questions as well. Taking on the complete responsibility for educating our children is an immense task and it puts a lot of pressure on us moms. Many of us struggle with the fear that our sons will suffer from our decision to homeschool them.
Am I Making the Right Decisions?
Our family makes a point of attending our state homeschool convention every year. My boys have always enjoyed going to the kids' portions of the conferences. When they were really young, they attended the Children's Convention which is run much like a VBS. Every year they had a ton of fun and made some good friends.
For the past few years, my boys have had the opportunity to attend classes for tween kids, where they're able to learn about fun stuff like writing and film-making. These classes have also been fun and exciting for my boys.  And everywhere they go, they enjoy meeting new kids and learning new things.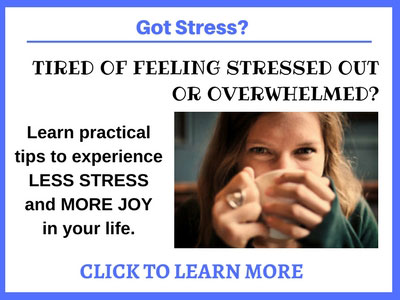 This year was going to be different for our family, however. My oldest son is now 13, which opens up even more opportunities for him at our conference. He had the option to either attend leadership training or to be part of the Teen Task Force.
The leadership training sounded like an incredible experience. As soon as I read the description of the training, I was super excited for him. I knew it could be a wonderful learning opportunity. It seems to fit his strengths perfectly!
The Teen Task Force, on the other hand, does behind the scenes work for the conference. They do all sorts of tasks such as helping to set up and tear down the used book sale, registering people for the conference, and so on. They are a valuable part of the conference; however, I was sure my son would see the value in the leadership training, as I did, and would be eager for me to sign him up.
Imagine my surprise when my son actually wanted to be part of the Teen Task Force! This is the son who needs to be pushed to do his chores every day… the son who only reluctantly goes out of his way to help others. He wanted to volunteer at the conference rather than getting something for himself?!?
Of course, you probably can probably guess that this volunteer experience ended up being amazing for my son. I could have sworn that he grew two inches that weekend from having a sense of pride in his hard work. I also learned a lot from watching my son that weekend.
Here are 6 things I learned from my son being a Teen Task Force member:
My son CAN take orders!
My son IS a hard worker
My son IS responsible
My son DOES want to help others
My son DOES know how to move quickly when necessary
I don't always know what's best
I thought for sure my son was making a mistake when he chose a different opportunity than the one I thought would be best for him. I was wrong. That's alright, though. God had my back! We don't have to put so much pressure on ourselves to be sure we are doing everything our boys need in order to be prepared for life. God will be sure they're ready.
I heard Todd Wilson speak at a homeschool conference a few months ago and he talked about this very thing. He told us the story about how one of his sons grew up to be a biologist – even though he had never been taught any biology during his homeschool years.
Todd said that homeschooling our kids is like planting seeds in a garden. When you plant a pumpkin seed, you always have a pumpkin plant come up. When you plant a bean seed, you always have a bean plant come up. You never plant a zucchini seed only to have a pepper plant come up.
Our kids are who they are. God has made them who they are for a very specific purpose. No matter what we do or don't teach them, they will become that person. No matter what experiences they do or don't have, they will become that person.
Are you doing enough?
That was a huge relief to me. We need to remember that God is in control and that He will ensure my sons receive the teaching and training they need to become the men He wants them to be. This takes a tremendous burden off of my shoulders.
"If any of you lacks wisdom, he should ask God, who gives generously to all without finding fault, and it will be given to him." – James 1:5
God promises He will give us wisdom if we ask. When I feel insecure about homeschooling my boys, I try to remember to take it to God. When I do, He either comforts me… or gives me a nudge in a different direction.
I've had times when I've felt like I needed to talk to my boys about how things were going… and listen to their thoughts. At various times, I've felt like I needed to come up with more opportunities for my boys to socialize with different groups of people. I've gotten bad feelings about certain curriculum we've been working with and have felt like we needed to switch.
Sometimes God will speak to us and will let us know how we need to homeschool. Sometimes God will speak directly to our sons. As long as we are listening for His leading, we have nothing to fear.
"For the Spirit God gave us does not make us timid, but gives us power, love and self-discipline." – 2 Timothy 1:7
Relax, homeschool mom. You aren't alone on this homeschool journey. God wants to guide you through it!  🙂
For more encouragement from Todd Wilson, check out his book:  Lies Homeschooling Moms Believe.
Question:  Do you struggle with this fear? Do you have ways you've overcome it that you could share with us? Please leave a comment below.