Overview: Are you dreading homeschooling over the busy holiday season? No need! Here are 7 ways to shake things up that will make you love homeschooling again!
---
We're quickly coming up on the busy holiday season. It's hard to believe that Thanksgiving is NEXT WEEK and Christmas is only FIVE AND A HALF WEEKS from today. Wowsa!
It seems like there are two camps of people. Those who start Christmas preparations as soon as possible and those who wait until the day after Thanksgiving to start. I like to have dates figured out for when we'll be celebrating each of our extended family Christmas celebrations, but other than that, I hold off on doing any other prep work until after Thanksgiving.
Somehow, in the hustle and bustle of the busy holiday season, there are times when homeschooling can feel like a grind. The weather is starting to be colder and grayer (at least in Northern climates like Michigan.) And we have tons of extra planning and preparation on our plates.
As our minds are a bit distracted, the kids' lessons can start to feel kind of stale for them AND for us. This is the perfect time of year to shake things up a bit to help infuse some excitement back into our kids' learning.
Here are 7 Ways to do a Homeschool Shake Up Over the Holidays:
1 – Unit Study
If you normally do multiple subjects a day, consider taking a period of time when you focus on one topic and learn about that instead. Our family has been centering most of our learning on health and nutrition for the past few weeks. I thought that would be a timely topic since our exercise and eating habits have a tendency to be "less than stellar" over Thanksgiving and Christmas. It has been a nice way to shake things up and still keep learning.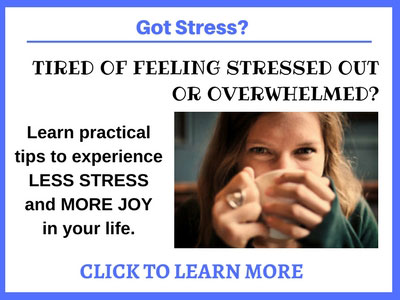 2 – Concentrate on Fewer Subjects
If you normally have 6 (or more) subjects a day, consider letting your kids do fewer subjects each day but really going deep with them. This would be a good time to let the kids get in some extra reading time. Assign a research project about something that interests them. Allow them to start that novel they've been dying to write but haven't had time. Or maybe create that computer game they've been dying to code. The sky's the limit on this one!
3 – Take Days Off
Let's face it. November and December are super busy times for most of us. There are family gatherings to plan. There's extra food to prepare. There are gifts to research, purchase, and wrap. Give yourself permission to take extra days off here and there to preserve your sanity. Have the kids pitch in to help with the planning, the cooking, the decorating, and the wrapping. There's a lot to be learned about what goes into planning a family gathering. Take advantage of these natural opportunities for life lessons that are going on all around you.
4 – Replace Some Subjects
If your child really struggles with a subject, consider putting that one aside over the holidays. There are so many distractions going on during this time that it will make focusing on some of the more challenging subjects even harder. There will be plenty of time AFTER the holidays to concentrate on the tough subjects again.
5 – Surprise the Kids
This is a great time of year to pull some surprises on the kids to shake things up. Replace some math worksheets with time playing logic games instead. Replace some science lessons with fun "experiments" like making rock candy. Have another homeschool family over to study an artist and try to recreate their specialty. Spend some time learning about the meaning and significance behind the various Christmas traditions. Try to make the time of year leading up to our celebration of Christ's birth a magical one for you and your kiddos!
6 – More Field Trips
There are all sorts of concerts, musicals, ballets, etc. going on this time of year. Consider taking some time off of regular lessons to attend a few of these events that your kids enjoy. This is a great way to expose them to the arts!
7 – Traditions are Important, Too
Yes, schoolwork is important. But family traditions are important, as well. If your husband has the day off, allow your kids to take the day off as well. Plan various days that your family will always remember.
We have some fun stuff planned in our household this coming holiday season. For example, our family LOVES Star Wars. In anticipation of the new Star Wars movie coming out in December, we've already planned a Star Wars Marathon for the Friday after Thanksgiving where we'll be watching all 8 episodes back to back.
I also have it on the calendar to watch The Nativity Story the night before our family will be celebrating Christmas at our house. And you may remember that we always do our favorite Christmas Tradition each year called the All Day Buffet.
The holidays are a busy season and homeschooling can become extremely difficult during this time if we let it. It can also be a joyful and fun time if we remember to focus on what's truly important and to let go a little bit. This year, rather than feeling completely overwhelmed, allow yourself to experience some of the freedom we have as homeschoolers. Enjoy the journey!
Question: Do you normally continue with your regular homeschooling schedule over the holidays? Or do you shake things up a bit? Please leave a comment below.