Overview: My favorite Christmas Tradition has transformed our Christmas into a relaxing day that EVEN MOMS can kick back and enjoy. You may want to try it!
---
December is such a busy time of year, filled with lots of extended family gatherings, church activities, food, presents, live nativity scenes, and other fun traditions. Christmas time can also become so busy that us moms can feel "thin, sort of stretched, like butter scraped over too much bread." (Thank-you for that vivid description, Bilbo Baggins!)
I know I can have a tendency to feel this way. My husband and I are blessed in that we have lots of family who live close by. We also still have living grandparents! Because of this, Decembers are filled with all sorts of family gatherings which start the first weekend of December and usually aren't finished until sometime in January.
Even Christmas Eve and Christmas Day can be hectic. When our boys were small, we used to have one out of town family gathering on Christmas Eve. But Christmas Day was crazy! First, we had the boys open their presents at home. Then, we had three other family gatherings in two different cities that same day. It was a whirlwind! By the time it was over, my husband and I were bleary-eyed from trying to help our boys hold it together the whole day without any naps to speak of. It was tough!
Fortunately, we've been able to spread out the family gatherings so that they don't all happen on the same day anymore. Pshew! That has been much more enjoyable and relaxing for all of us. But my favorite Christmas tradition is what we do at our house. We call it our All Day Buffet.
We now set aside an entire day to celebrate Christmas at our house. We even moved our own celebration off of Christmas Day in order to make this happen. But it's well worth it, in my opinion.
We always open our gifts first. But then, we spend the entire day playing games and eating and having a wonderful time together. I also get to relax and enjoy the entire thing because of the All Day Buffet. It does take some preparation beforehand but it's so worth it. Here's how you do it.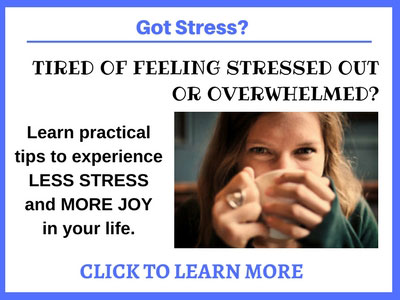 How to Pull off My Favorite Family Tradition – All Day Buffet
Come up with a list of foods which will do well in a crockpot or sitting on the counter all day.
Plan to use paper plates, plastic silverware and cups, or anything else disposable so that you don't have to do dishes.
Prepare whatever you can the day before so that the day of the buffet will be easy.
The morning of the buffet, set out all the food and prepare whatever else needs to be assembled that day.
The rest of the day can be spent enjoying presents, enjoying time with family, and munching throughout the day
Most important rule – No one needs to ask you for food, for drinks, for plates, or for snacks. They get to help themselves!
Our whole family LOVES this tradition. We all enjoy getting involved in planning the food as well. I try to include plenty of variety so that everyone is happy throughout the day.
→ Related Content: 5 Ways to Enjoy the Holidays With Young Kids
Some of my favorites foods to include are:
You get the idea. Easy, easy, easy. Be sure to include real food options as well as desserts so that everyone isn't sick by the end of the day. Then, the entire day can be filled with family time. We love to play board games, play the Wii together, enjoy our new presents, and just kick back and relax. We also tend to stay in our pajamas all day!
We've been enjoying this tradition for several years and it's the one thing that my husband and boys rave about all through the year We've even considered having All Day Buffets at other times of the year because they are so much fun.
If you're looking for a way to find some quiet time in the busy storm of days ahead, you might want to consider trying an All Day Buffet as well. It has been one of the best ideas I've had when it comes to our family traditions!
Question: What Christmas traditions have you come up with that have worked well for your family? Please leave a comment below.