Note: Some of the links in this post may be affiliate links. This means if you click on the link and purchase an item, I will receive a commission at
no additional cost
to you. More details are
here
.
Overview: It isn't always easy to allow our kids to feel the STING of the consequences of their actions, but it's definitely effective. Tired of NAGGING your kids?!?!? Try implementing some natural consequences instead. The difference is DRAMATIC!
---
It still doesn't happen very often. But every time I hear my boys say, "You were right, Mom!" it warms my heart. And I think that allowing my boys to experience natural consequences for their behavior has definitely helped my boys to become mature young men more rapidly than they otherwise would have.
When my boys were in their tweens, I could only dream of the day when they would understand and agree with what I was asking them to do. But now that they're in their upper teens, I can see that my diligence with them is paying off. It isn't always easy to allow our kids to feel the sting of the consequences of their actions but it is definitely effective.
Several years ago, we changed up our homeschool in some pretty dramatic ways. And it didn't take very long before we all felt a difference. Once I stopped forcing my sons to wake up at a specific time and started letting them manage their own time throughout the day, I saw a lot of growth in them. I think that one of the huge reasons I saw such a change in my sons' attitudes and behavior was because of the power of natural consequences.
I first remember hearing about natural consequences while reading Dr. Kevin Leman's book, "Have a New Kid by Friday." In this book, Kevin talks about how kids learn best when they are allowed to experience the sting of the natural consequences of their behavior.
Some examples of natural consequences would be things like:
A child refuses to get dressed for church so they go to church with their pajamas on.
A child refuses to eat the food which is served so they go hungry.
A teen refuses to wear a coat when going on a youth group trip and they will get cold.
An adult is chronically late for work and they don't receive a hoped-for promotion.
As you can see, both adults and kids can learn from the consequences of their behavior. Learning from natural consequences is much more effective than learning from a mom nagging or yelling at you when you don't do what you're supposed to do. I've been very happy with the changes I've seen in my boys as a result of natural consequences in the past several homeschool years.
Here are 5 Things My Boys Have  Learned from Natural Consequences:
1. Wake me up
Instead of wanting to sleep the day away, one of my sons specifically asked me to start waking him up in the morning. Initially, he wanted to get up at 8 am so that he had plenty of time to get his schoolwork done before lunchtime. Turns out, he missed having his free time in the afternoon and he decided that "10 am really is too late to sleep in."
And now that my sons are older, they have started waking up at 6:30 and 7:00 again just like they used to when they were younger. Allowing them to sleep in when they were going through their tweens and early teens didn't hurt them at all. It allowed them to get the sleep they needed during those tumultuous years filled with hormones and crazy growth.
2. Spread out the hard subjects
When I first started letting my sons choose when they worked on each subject, they tended to save up all of their math, Latin, and writing for the end of the week. That made Fridays very painful! It also made it much more likely that they would have to finish up their work either Friday night or Saturday.
After having that happen a few times, my boys have both started trying to spread out their hard subjects a bit more. They decided that one math lesson per day tends to work best. Latin words are much easier to learn when you actually practice them every day. And you can come up with quality papers when you give yourself time to think through your assignments before attempting to get your words on paper.
3. Checklists are helpful
My sons used to balk at the fact that I wanted them to check off each subject after they had completed it for the day. Once they had one checklist for each week, they started to realize just how helpful checklists can actually be. After operating this way for several weeks, one of my sons told me how good it felt to be able to look back at his weekly checklist and see all of the things that he had completed that week. He said it felt satisfying. Yep. I feel the same way, son!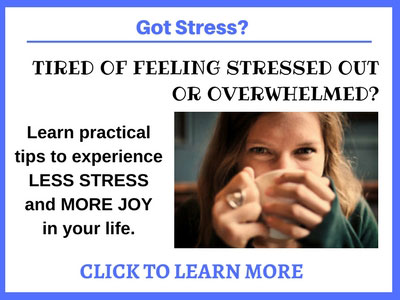 4. Easing into the week is kinda nice
We've gotten into a rhythm where my boys have been enjoying spending the majority of their time on Mondays and Tuesdays doing their reading for the week. They are usually tired on Mondays because weekends are often busy in our household. I think I'm the one who is learning this lesson. I'm learning that Mondays can be less painful and my boys will still get their schoolwork done by the end of the week.
5. Saturdays stink when you haven't finished your schoolwork
Fortunately, it didn't take very many Saturdays of having unfinished schoolwork for my boys to figure this one out. Who wants to do math worksheets on a Saturday?!? No one at my house, anyway. My boys have learned that it's much less painful to get your schoolwork done during the week than to lollygag around and have to complete it on the weekend.
These lessons are being learned naturally without me having to incessantly nag them. I can't tell you how nice that has been for all of us. Instead of feeling like I need to trail behind them and hurry them along, I've been sitting back and letting them choose how hard they will work each day. When they choose wisely, they reap the benefits. When they choose poorly, they suffer the consequences.
Related Content: 7 Ways to Help Boys Love to Learn
If you're interested in reading more about natural consequences or more of Dr. Kevin Leman's advice, I recommend you check out his books "Have a New Kid by Friday" and "Have a New Teenager by Friday. It isn't always possible to use natural consequences; but, when it is, they can be very effective.
Question:  Have you tried using natural consequences at your house? Do you have any tips you can share? Please leave a comment below.