Self-Care is essential for homeschool moms. It's amazing how often I hear of moms who are feeling burnt out, stressed, or who are convinced that they aren't measuring up. And believe me, I've also been there. Feeling regular bouts of overwhelm seems to be a right of passage for homeschool moms. We often don't feel that we're doing enough unless our plates are completely full and we couldn't possibly imagine trying to juggle more than we already are.
But, is this the best way for us to function? Should we be putting so much stress on ourselves? Or is there a better way?
Of course, there is a better way! God doesn't want us to feel that we need to operate is a state of perpetual stress. He doesn't want us to carry the weight of the world on our shoulders and to feel that everything depends on us. And yet, this seems to be the natural state of many of us. We tend to push ourselves past what's comfortable until we reach the breaking point.
Please don't do this!
Moms, you are valuable. You are precious in the eyes of God and of your family. And you matter. It's important that you find ways to take care of yourself so that you will also be able to take care of your family and others around you.
Surprisingly, burnt out women don't make the best caregivers. Go figure!
So, how in the world should homeschool moms do this thing called Self Care?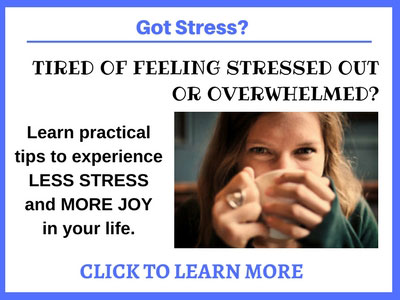 Here are 17 Ways to Thrive While Homeschooling Our Kids:
1 – Ask for Help – No one expects you to do everything on your own – but they also can't read your mind.
2 – Take Time to Recharge – With a little bit of planning and ingenuity, it is usually possible to find ways to get some alone time throughout the week.
3 – Prioritize Yourself – If we start taking care of ourselves properly, we will find that everyone around us will also benefit.
4 – Learn to Say No – There is no way we can do all of the tasks that are expected of us without going crazy.
5 – Focus on the Good – Sometimes we are so focused on the harder, more negative parts of our lives that we fail to recognize the treasures which are all around us.
6 – Let God Help Carry Your Load – When we are in the midst of a battle, we can be confident that God will show up and will fight for us.
7 – Ask God for Wisdom – Am I open to whatever He wants to do with my life?  With my sons' lives?  With my homeschool plans?
8 – Learn to Let Go – No matter what trials we are currently experiencing, we have the ability (with God's help) to let go of the hurt, the pain, and the fear and to choose a good attitude.
9 – Take Time to Rest – You will be tired from time to time, however, if you find yourself tired all the time or just plain exhausted then there are some things you can try to give yourself more energy.
10 – Read a Good Book – It isn't often that I get time to relax with a good book. When I do have a few minutes, however, I want to be sure I'm going to enjoy whatever I'm taking the time to read.
11 – Practice Thankfulness – God won't always reveal to us why He allows difficult things to happen to us.  But we need to have the faith that there's always a good reason for whatever He allows to happen.
12 – Learn to Make Small Corrections – Making small, daily changes which will transform your life over time.
13 – Realize It Will Get Better – Homeschool moms end up feeling discouraged much of the time because we think that everyone else has smarter kids, cleaner homes, and make more elaborate meals than they do.
14 – Set Realistic Priorities – Even though the decision to homeschool your children is a wonderful one to make, it also has some harder issues that you will need to overcome.
15 – Give Yourself and Your Kids Grace – We need to stop trying to force our children into the kind of people we want them to be. Rather, we need to be a model for them to follow.
16 – Find Balance – You can't do it all if you expect to maintain your sanity. Realize there are different seasons in life.
17 – Don't Expect Perfection – You are not perfect and God doesn't expect you to try to be perfect. Us moms, especially, need to cut ourselves some slack.
When we make an effort to take care of ourselves, our entire family benefits. The next time you feel like you're running on empty, make it a point to take some time for yourself and watch your attitude change. Moms are human, too, and we all have limits. When we are intentional about taking better care of ourselves, it's amazing how much more willing we are to do things for others.
[box type="download"] If you'd like to learn even more ways to feel LESS stressed and to experience more JOY in your life, be sure to check out my new video course, Your Path to Feeling Less Stressed![/box]
Are you intentional about taking care of yourself? Do you have any self-care tips that you could share with us? Please leave a comment below.
For more awesome ways to rock your self-care time, make sure to check out what my friends have to share on this helpful topic for Homeschool Monthly Blog Hops! We will be gathering our ideas and sharing our tips to help you rock your homeschool with select themes every month.