For our vacation a few years ago, our family decided to head south to the Pigeon Forge/Gatlinburg, Tennessee area. We had vacationed there a couple of years ago but we decided to double back because we learned that the path of totality for the 2017 solar eclipse wasn't far from that area.
I had fond memories of having been through a total solar eclipse back in 5th grade so I thought it would be fun for my family to be able to experience the eclipse together. Apparently, I wasn't the only one who felt that way because the eclipse ended up becoming a huge event which was attended by thousands of people across the country.
Our family had a wonderful time watching the eclipse and experiencing all of the unique things which came from actually being in the path of totality. As I went through the experience, however, I realized there were lots of parallels between viewing the eclipse and homeschooling.
Here are 8 Things the Solar Eclipse Taught Me About Homeschooling:
1 – Be Willing to Look Ahead
When planning our vacations, I always attempt to reserve our lodging well in advance to make sure we will have somewhere to stay. Normally, this isn't an issue because we usually vacation off-season, however, when reserving lodging during the solar eclipse, it's a good thing I reserved our condo well in advance because everything near the path of totality was booked solid.
Looking ahead is also important when homeschooling. It's always good to have at least a loose idea of what you want to teach each year. And once our kids get a bit older, it can sometimes be helpful to have a rough plan in place for homeschooling high school, for instance, and then work our way back to the present.
Even though we need to spend most of our time living in the moment, it's good to look ahead occasionally to make sure we are continuing forward on the right path.
2 – Be Ready to Improvise
I'm a huge planner. I like to make sure I have all of my ducks in a row well in advance of when I need them so that I don't have to scramble around frantically at the last minute. One tool I knew our family would need for viewing the eclipse was the special eclipse glasses that would protect our vision as we looked at the sun. So, several months before the eclipse, I purchased ISO certified glasses from Amazon so that we would be ready.
The Saturday before our vacation, I received an email from Amazon saying that they couldn't guarantee the safety of my glasses and that I should throw them away. They refunded my money, however, everywhere I looked to try to replace them at that late date, the glasses were out of stock. Fortunately, after several trips and phone calls, I was able to track down some glasses and our family was able to view the eclipse without damaging our eyes.
This same type of incident also happens when homeschooling. No matter how much we plan ahead and think we're on a roll, there are often times when our best-laid plans go awry. We need to be willing to roll with the punches. If an award-winning curriculum isn't working for our kids, we need to look for something to replace it with. If our child suddenly develops an interest in blacksmithing or spelunking, we should capitalize on that interest and change up our lesson plans. If we go through a phase where our son doesn't seem to listen to us or understand what we're trying to say to him, then we need to be willing to ask our husbands to get involved.
3 – Don't Always Do Things the Easiest Way
When we arrived in Pigeon Forge the day before the eclipse, we knew that we weren't in the path of totality. However, we were only about 20 minutes away. We were tired from the 11+ hour drive to our condo and we considered just staying there to view the eclipse the next day so that we wouldn't have to deal with huge crowds that were expected.
We knew that we wouldn't be able to view the eclipse with our naked eyes if we weren't in the path of totality, however, so even though we were dead tired, my dad and I jumped back in the truck and drove around scoping out the area. My husband also got online and determined where the path of totality actually was. We compared notes and chose a viewing location for the following day. We were so glad that we made that extra effort because we ended up being able to enjoy a minute and a half of totality that we wouldn't have experienced if we had taken the easy way out.
The same thing is true in homeschooling. Doing hands-on projects, science experiments, and field trips requires extra effort on our part. Determining real books for our kids to read rather than having them read through a textbook also takes time. However, when we're willing to put in that time to enhance the education of our children, they will experience a much more satisfying experience and will be more apt to develop a true love of learning.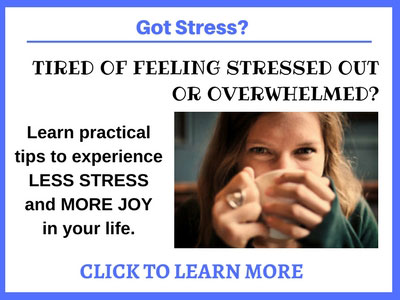 4 – Follow Rabbit Trails
While we were scoping out a location for viewing the eclipse, we were driving along these switchback roads through the Smoky Mountains. We were focused on trying to get the lay of the land before the sun set and we only had so much time. Finding a location in the path totality was our goal. While going around a corner, however, I suddenly noticed some clouds lingering around the mountains and a huge rainbow. I yelled, "Pull over!" at my dad and we darted into a driveway so that we could take in the beautiful sight before us and so that I could snap a few pictures with my phone. We diverted from our original goal and were rewarded.
This same thing happens constantly in homeschooling. While we're trying to teach our kids one thing, they will have questions about something related – or something completely unrelated – and that will take you down a rabbit trail. My advice to you is to follow that trail.
When you give yourselves the freedom to go wherever the learning leads you, you will find that your kids will be more engaged in the lessons and will be more likely to remember what they are learning for years to come.
5 – Make the Best of It
When viewing the eclipse, we made the extra effort to be in the path of totality, but we didn't attempt to get to the exact center of that path. We heard that the roads to those locations were backed up for 50 miles and the towns were swamped with people. Instead, we settled for a location that was in the path but was closer to the edge. We were able to view the totality for about a minute and a half rather than two and a half minutes. We were realistic about what we could accomplish without camping out the night before or making ourselves miserable trying to get to the perfect viewing location.
When homeschooling, it's also important that we're realistic. Rather than trying to do every single experiment in the science book, try doing the ones with the most impact and viewing the others on YouTube. Instead of reading every single book on the suggested reading list, choose a reasonable number for your unique child. Determine how many field trips your family can comfortably attend each year and do that rather than trying to go somewhere every week.
Homeschooling is a marathon and not a sprint. Being realistic about what you accomplish will help you to be able to keep from burning out and sending your kids back to school.
6 – Take Advantage of Unique Opportunities
When I first heard about the total solar eclipse, I learned that our house wasn't in the path of totality. At that point, I could have stopped investigating and moved on. However, once I realized that it would be doable for us to take our vacation somewhere that was near totality, I decided to pursue it further. I knew that viewing the eclipse in person would be incredibly more powerful than watching it on the news after the fact.
Experiencing things in real life are always more powerful than reading about them or watching them on TV. Try to sprinkle some real life learning into your homeschool. If you hear about the Tall Ships coming to your area, take the time to go down and tour them. If your museum hosts a traveling exhibit of the Dead Sea Scrolls or King Tut's Tomb, it's worth scheduling a visit.
Last year, when we were on vacation, we toured a Titanic Museum. One of the exhibits featured freezing cold water that was the same temperature as the water the victims of the Titanic would have experienced. My boys had read about this water in the past, however, plunging their hands into this water and seeing how long they could keep them there was a much more vivid lesson about hold cold it actually was. It's always beneficial for us to bring lessons to life for our kids whenever possible.
7 – Be Prepared
The day of the eclipse, the skies in Townsend, Tennessee were sunny and the temperatures were in the 90's. This may not have been extraordinary for the locals, but for us Michiganders, it was very hot and humid. We knew we were going to be camped out in our spot for about five hours before the eclipse took place, so we brought plenty of water, food, and snacks with us. We also had sunscreen and bug spray. And fortunately, we had a couple of umbrellas in the car as well to help protect us from the sun. Because we were prepared, we were able to enjoy the eclipse with minimal hardship. If we hadn't brought anything with us, we would have been pretty ragged by the time the eclipse actually happened.
Being prepared is also important with homeschooling. Have your lesson planning done before your day begins so that you aren't scrambling around trying to figure out what you want your kids to learn each day. Know what library books you're going to need and put them on hold in advance so that they will have arrived by the time you want them. Look forward a few weeks for any supplies you will need and purchase them while you're out and about running errands or getting groceries to save you an emergency trip later.
8 – Learn to Endure the Hard Stuff
Even though we had brought quite a few things with us on the day of the eclipse, as we looked around at the crowd, there were plenty of things we WISHED we had brought with us to make the experience more comfortable. We wished we had brought a sun tent, lawn chairs, picnic blankets, games, books to read, and maybe even a fan. We saw other groups with these items and we made a mental note of them so that if we ever get the opportunity to do this again, we'll be even more prepared. In the meantime, we endured the heat and the intense sun because we knew that there was a reward ahead.
This is also true with homeschooling. Homeschooling is amazing and wonderful but it is also hard. We will have days, months, and possibly even years where our kids have poor attitudes – or when WE are the ones who need to shape up. But if we endure the hard stuff and work on our relationships, we will be rewarded in the end.
I think back to the tween years when my son and I used to lock horns on a daily basis. If I had thrown in the towel and put him in school, we might never have dealt with the issues which were causing us grief. Our relationship may never have become what it is today.
Homeschooling our children requires patience, work, and prayer. But when we're willing to sacrifice our own desires for the needs of our children, something beautiful happens. Not only do our kids receive a unique education, but our relationships with them blossom.