During the regular school year, it can be hard to justify taking a day off of our homeschool studies to visit with grandparents. Fortunately, summer is a great time to let the kids hang out with their grandparents as much as possible.
Grandparents are filled with a wealth of information, they are usually more patient than us parents, and they can't get enough of hanging out with our kids.
My boys have been blessed in that since they were only a few years old, they've lived next door to a set of grandparents and a set of great-grandparents.
Living so close to my husband's family has given my boys many unique opportunities.
Their great grandpa has come over many a time, picked them up in his tractor, and has taken them off on adventures. He has taken them to visit the cows next door, taken them to gather up sticks in his yard, let them ride with him as he has plowed up fields, has them watch as he cut down trees, taken them to gather maple sap for making syrup, etc. Because of him, they have gotten to experience some pretty awesome stuff that lots of kids don't get to do anymore.
Their great grandma has shown them how to make maple syrup candy, talked to them about family history, and showed them how to play Dominoes, as well as some fun card games. She also feeds them treats and listens to their stories with a smile.
Their grandparents have taken the boys camping with them, gone on leisurely bike rides, taken them to zoos and on other field trips such as to see Thomas the Train or to see butterfly exhibits, making Christmas cookies with them, and they have spent hours just hanging out with them, playing games with them, and taking an interest in them.
Having grandparents close enough to spend time with is a blessing. And summer is a GREAT time to take full advantage of utilizing grandparents in the lives of our kids.
In previous summers, when one of my sons was attending drama camp, my dad decided he would like to have my other son stay with him for the week. My dad is semi-retired from a pharmaceutical company, but he still works part-time as an IT guy at a nursing home. He is also a woodworker, a videographer, and has been a volunteer firefighter and an EMT for over 30 years. I'm sure you can imagine all the interesting scenarios he can set up for my son.
Here are a few things my dad did with my son that week:
He took my son to the nursing home to work with him. He got to work on and update computers with my dad.
My dad made a Lip Dub video with the nursing home residents and my son was able to help him with that.
They went to a picnic with a woodworking group my dad has belonged to for years. It was a neat experience for Ben to get to meet the guys and see some projects they had been working on.
My dad took Ben to visit the workshop of an inventor friend, who is someone he used to work with at a local pharmaceutical company. This man invents machines for whatever purpose is needed. Can you imagine how interesting that tour was for my son?
They went to a meeting at the fire station. Ben was able to tour the station as well as hang out with the guys.
They met with my dad's pastor to discuss a video project he was working on for the church. Ben has an interest in making videos and video editing, so this was a great experience for him.
They worked on editing a video that our family had filmed together. We like to do silly things like that!
They went on several bike rides together.
Talk about an action-packed week!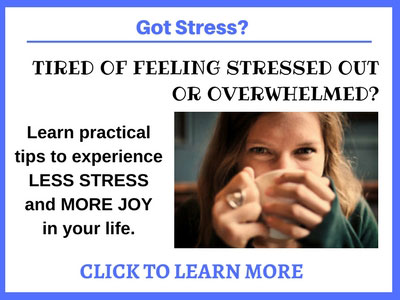 My dad is the most patient person you will ever meet. He's GREAT at teaching kids how to do stuff and having them do things on their own while he instructs them. He's never tempted to just jump in and take over in order to save time or to have less hassle.
My dad also takes all four of his grandsons camping every summer where they go fishing, clean and eat fish they have caught, make their own meals, go river rafting, climb sand dunes, etc. He's super fun – it isn't all about working, but he has a way of making work fun. The boys will love it – and they will learn a TON!
3 Vital Tips for Making it Work
1 – Be the Initiator
Most grandparents don't know our schedules or what will work best for us. Be the one to make the phone call. Set up the encounter for them.
2 – Be the Planner
Some grandparents may not know what types of activities our kids will enjoy. Be willing to do the legwork to come up with some ideas for them to choose from.
3 – Be Sensitive
We need to keep in mind the physical needs of grandparents so we don't overload them. Some would prefer you come along to help with crowd control. Some would like time alone with the kids. Ask them what will work best for them so that everything will go as smoothly as possible.
If you are fortunate enough to have parents and/or grandparents who are still living and who are anywhere close to your location, take advantage of summer and set up some exceptional encounters with them and your kids. This is a great way for you to get a break, for your kids to experience some awesome grandparent love, and for them to have some new experiences as well.
Question: Do your kids spend much time with your parents or grandparents? What amazing experiences have your kids had with other family members? Please leave a comment below.