Overview: As our boys approach and enter the teen years, they often pull away from us. This is normal! But we don't have to stand by and let it happen. Here are 12 ways to connect with your teenage son.
---
From the time our sons are little, we work on developing a good relationship with them. And we are confident that we are doing the right thing because they want to spend lots of time with us.
In fact, it's rare to get much time to ourselves when they are young.
As our sons approach and enter the teen years, however, we may see them start to pull away from us. Often, they will prefer spending time alone in their rooms rather than wanting to spend all of their time with the family.
And they don't seem to share their thoughts and feelings with us as often unless they are upset about something.
Fortunately, when this happens, we are not helpless.
Here are 12 ways to connect with your teenage son and strengthen your relationship with him:
1 – Follow HIS Passion
Whatever your son loves to do, be intentional about doing it with him.
One of my sons has developed an interest in blacksmithing so my husband is watching YouTube videos with him to learn how to build a forge. They also toured several blacksmith shops together when we were in Pigeon Forge, TN on vacation and asked lots of questions.
My husband plans to work with my son to allow him to explore this newly found passion in the coming year. It's amazing how much this normally quiet son is talking since this excitement has taken hold. We intend to make the most of this opportunity.
Strike while the iron is hot!
2 – Work Together
Boys are wired to work. They find great satisfaction in accomplishing things.
If you need to put up drywall, have them help you. If you are building a barn, get them involved.
FYI – You may have to push them a little bit at the beginning. 🙂
It's also important to show our sons that we're willing to work with them on their projects.
Several years back, one of my sons wanted to build a chin-up bar, so my husband dropped what he was doing and helped guide him in building it. Not only was the actual building experience a good bonding time, but so was every other time they did chin-ups together. Win!
→ Related Content: 11 Ways to Motivate Your Teenage Son
3 – Do Something Physical Together
Go on a walk, run a 5K, go swimming or for a bike ride.
My husband has come up with a physical challenge for our sons which has been extremely motivating for them. He is attempting to lose a certain number of pounds before they are able to dunk the basketball. If one of my boys is able to conquer this challenge first, my husband will pay him $50. If my husband loses the weight first, our sons will refrain from eating any processed food for 30 days.
They're also all using an app called Couchto5K to motivate them to go running together. This app reminds them to go running after my husband gets home from work.
These challenges have been a great way for him to connect with our boys!
4 – Eat Together
Oh yes, the way to your son's heart is also through his stomach. Make him his favorite meal, take him to a special restaurant alone, or grab a frozen yogurt.
You don't have to get fancy with this in order for it to be effective.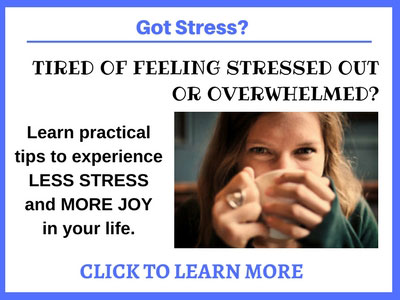 5 – Watch Movies Together
Most boys love to watch movies. Introduce them to black and white films, silent films, and old classics like Charlie Chaplin and Laurel and Hardy. Or watch Tim Hawkins YouTube videos together.
Our family has several favorite movies that we enjoy watching together on a regular basis such as Star Wars and Lord of the Rings!
6 – Make Stuff Together
Most boys enjoy hands-on projects such as model making, building Lego sets, making stuff out of duct tape, and various art projects.
If your son is interested in World War II, try building a tank model kit with him. If you have the financial resources, he would probably enjoy making a large project like a go-cart or restoring a golf cart as well! 🙂
7 – Battle Together
This one is probably more up dad's alley, but boys usually love Nerf wars, airsoft guns, light saber battles, and just wrestling around on the ground. My boys also love to wrestle in the pool because it doesn't hurt as much.
8 – Play Video Games Together
There are plenty of Wii or Xbox games which are meant to be played in party mode, meaning you don't have to have a bunch of skill or knowledge to play them.
Our family has a blast playing games like Mario Party and Mario Kart together now and again.
9 – Conversing Together
If you have a teen boy who isn't big on having conversations, try going somewhere alone with him. Sometimes, being in a one-on-one situation will help our boys to open up.
My husband will occasionally take one son at a time out for breakfast on Saturday mornings. He uses this time to voice his concerns, to prepare them for what's ahead, and to find out what's going on in their minds. And now that they're older they will ask us to go out to breakfast when they have something they want to discuss.
It has been an incredibly beneficial habit to form with our sons.
Also, I've found that sitting side by side in the car is where I have the best conversations with my sons! So don't wait until you get to your destination to start talking. 
And remember that a conversation with your son doesn't have to be long to be meaningful! In fact, boys usually appreciate it when we keep the conversations short and sweet.
10 – Play Games Together
If you have a son who loves to play board games, take advantage of this desire. I have a son who loves playing long strategy games such as Risk and Memoir 44.
I would NEVER request these games myself, but playing them with my son is priceless!
11 – Volunteer Together
Work in a soup kitchen or an animal shelter, babysit for a family at your church or do yard work for an elderly person in your neighborhood. Helping other people naturally strengthens the bond between the volunteers and the people for whom you are volunteering.
12 – Create Memories Together
Go on a zip line, jump out of an airplane, go whitewater rafting, have a super bowl party, and celebrate their accomplishments. 
In our house, we have periodic events which I call our All Day Buffet. I originally came up with this idea for Christmas so that I wouldn't have to cook all day long. I prepare all sorts of foods and treats in advance. Then, on Christmas Day, my family can graze all day long and I don't have to cook or clean up the kitchen at all. We use paper plates and disposable cups.
It is a huge hit at our house!
By the way, this has been so popular that we now make it a point to have an All Day Buffet several times a year rather than just at Christmas. No matter when I suggest it, my boys are eager to take part!
Connecting with our sons doesn't have to be complicated or expensive. If we regularly spend time doing things to build our relationship with our sons, we'll find that the teenage years will be much more enjoyable than we ever thought possible.
Question: What ways have you found to connect with your teenage son? Please leave a comment below.