Some of us homeschool moms have husbands who are amazingly supportive of our homeschooling journey. And some of us have extended family members or friends who are extremely encouraging. Some of us are even cheered on by our own children who are appreciative of our efforts.
But there are many of us who aren't so fortunate.
Some moms feel completely alone on their homeschool journey. Some don't have anyone who says anything about homeschooling to them at all. And some are all out of energy from trying to tell their loved ones how much better homeschooling is for their children.
If you are in this situation, I want to remind you that you are not alone. No matter how isolated you are feeling right now, you do not have to walk this path on your own.
Here are 5 Ways to Find Support:
1 – God
Even if no one else is with you, God is on your side. If He called you to homeschooling, you can be sure that He will give you the strength and the endurance that you need to run your race well.
Sometimes, it can feel as though God is far away and it's hard to feel his presence. I've made a video with a tip that has always helped me to feel closer to God. I hope that it helps you to feel more connected to Him as well.
2 – Husband
We all crave love and support from our husbands. Fortunately, many of our husbands are amazingly supportive of homeschooling. Some of them, however, aren't aware of how they can best express that support in a way that will be beneficial to us.
The most foolproof way to get this support from them is to actually tell them what we need. Most women are fairly intuitive of the needs of their families and other people around them. Most men don't have this same sensitivity. So, if we want our husbands to behave in a certain way, we need to tell them what we need.
Obviously, we can't completely control how our husbands behave. But if there is something you would really benefit from him doing, we're much more likely to have him actually do it if we TELL him what we need rather than expecting him to read our mind.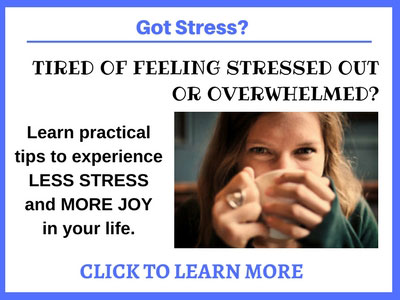 We also need to be willing to give gentle reminders. Just because something is important to us doesn't mean that it is important to our husband. Be willing to ask several times until new habits are developed.
By the way, we also need to be willing to give this same kind of support back to our husbands in ways which are important to them.
3 – Extended Family
Sometimes, when it feels like everyone in our extended family is against homeschooling, it's probably more accurate that they don't understand homeschooling or don't want to offend other family members who are teachers or who have their kids in the public school system.
We have to be realistic in this area. After all, we can't force all of our loved ones to come on board the homeschool support train. But quite often, after we've been homeschooling for a while and people observe the positive character traits that our kids exhibit, they at least warm up to our alternative education methods.
Be patient with your parents and other family members. Remember how you felt when you first heard about homeschooling. Chances are, it took you awhile to open your mind up to the possibilities as well.
If you find that your extended family members have nothing positive to say about homeschooling, even over time, then try to agree to disagree and move on in order to maintain the relationship.
4 – Friends
It's so comforting for us to have at least one trusted friend who we can talk to and lean on for support. If you're able to find a homeschool mom who has kids similar ages and who is on a similar path to yourself, then you are fortunate indeed. Of course, that isn't always possible.
We must be willing to search out friendships with other women who are at least open to the idea of homeschooling. One of my fellow homeschool bloggers, Misty Baily at Finding Joy in the Journey has written lots of posts about the importance of friendship. If you're having a hard time finding friends, her Finding Friends as a Homeschool Mom post might be extremely helpful to you.
As homeschoolers, we aren't thrust into situations on a daily basis which cause us to rub elbows with other moms. We need to be intentional about forming friendships and putting ourselves out there. This doesn't come naturally if you're introverted like I am, but the investment of time and effort is well worth it.
5 – Homeschool Bloggers
If you're really stuck and you are having a hard time finding the encouragement that you need from any of the above resources, I hope that you've been able to at least find encouragement from me!  I want you to know that I pray for you.  I think about you.  I try to come up with ideas that will be inspiring and encouraging to you.
And I'm not the only homeschool blogger who is doing this.  There are lots and lots of other homeschool moms who are also spending time week after week attempting to provide the encouragement and information that you need to help you enjoy your homeschool journey to the fullest.
Here are some other homeschool bloggers that I highly recommend:
I hope you have a chance to check out their blogs.  They are extremely encouraging to me and I'm sure you'll also find their work inspiring!
All moms crave encouragement and support. As homeschoolers, we may require this even more since we have taken on many extra responsibilities when it comes to educating our children. To find that support, we need to be patient with people around us and to take the time to explain what homeschooling is all about. Remember, most people have grown up in the public school system. And it's only natural that they're most comfortable with the educational system they know best.
When we're willing to pull back the curtain on homeschooling and take the first step, we'll often end up with much more encouragement and support than we ever dreamed possible. I encourage you to give it a try.
Who is your biggest source of encouragement? Have you found ways to win people over to the idea of homeschooling? Please leave a comment below.