Note: Some of the links in this post may be affiliate links. This means if you click on the link and purchase an item, I will receive a commission at
no additional cost
to you. More details are
here
.
When parents have kids who are attending traditional schools, they have plenty of authorities who will lead them through the process of preparing for the next step. They will receive emails and letters giving them deadlines for when they need to have pictures taken in order for them to be included in the yearbook. They will be given all of the necessary paperwork to fill out. And they are basically led through the entire process without having to know what to do next.
For parents who are homeschooling their children, however, the process is completely different. There isn't anyone standing over you making sure your child ends up with his or her diploma. In fact, without a plan in place, it would be easy to have some important items slip through the cracks.
I'm currently in this situation because my oldest son will be graduating from our homeschool this coming spring. And since we've never been through this process before, I find myself having to research and get organized to make sure I don't forget anything important.
I have to emphasize that most of the items I'm trying to coordinate aren't required. However, my husband and I want our sons to be able to participate in some of these events so that they will be able to have all of their hard work recognized and to give them some similar experiences to what their friends who attend school will have. Some homeschool families will choose to skip some or all of these activities. But if you're like me and you want to try to give your child at least a semi-traditional graduation experience, there are a few big items you will want to at least consider.
Checklist for Homeschool Parents With a High School Senior
1 – Senior Pictures
Students typically have their senior pictures taken the summer before their senior year. This is so that they will have them in time to be included in the school yearbook. That isn't the case for homeschoolers. For us, senior pictures can be taken anytime during our child's senior year.
Through the years, I've always taken pictures of my sons myself. So I plan to take senior pictures of my son as well. So far, I've only taken one pose. I like having one picture to hang up on the wall as well as to hand out to grandparents at Christmas time. But I do plan to take him out and do a more elaborate photo shoot in the spring. We'll see if it actually happens!
Many parents will be more comfortable hiring a local photographer to take senior pictures for them. And that's a wonderful option.
However, if you do decide to take senior pictures on your own, you can find all sorts of interesting poses on Pinterest.
Related Content: Homeschool High School Record Keeping
2 – Open House/Graduation Party
An open house or graduation party is a great way for family and friends to be able to show their support for your graduating senior. These events are especially nice for homeschoolers who typically haven't always had as many opportunities for grandparents and other family members to be involved in their school life.
Open Houses are good venues for your child to be able to show people what they've accomplished during their school years. Scrapbooks, personalized yearbooks, and display boards are ways to show people the various activities your child has participated in as well as areas of interest they're studied.
Again, Pinterest is an excellent resource for researching ideas to incorporate into your child's open house. Don't feel that you have to be completely over the top and go into debt for this type of event. Most teens will appreciate a simple event that has cake and ice cream or that offers basic food. Remember that they will remember your attitude and the people who come much more than they will the 20 hours you choose to spend creating the perfect table centerpiece.
3 – Diploma
As a homeschool educator, you have the authority to issue a diploma for your child when he or she graduates from your homeschool. I feel this is one of the most essential things we should do for all of our graduating students. There are several different companies where diplomas can be purchased but I've heard excellent things about www.homeschooldiploma.com. Their diplomas are excellent quality, they are reasonably priced, and they arrive in a timely fashion.
This company also offers packages where you can purchase a cap and gown, graduation announcements, open house invitations, class rings, and thank-you cards as well if you choose to do so. Invitations and thank-you cards can also be purchased on Vistaprint, Shutterfly, Costco.com, and Snapfish so you'll want to check them all out to find something that best suits your child.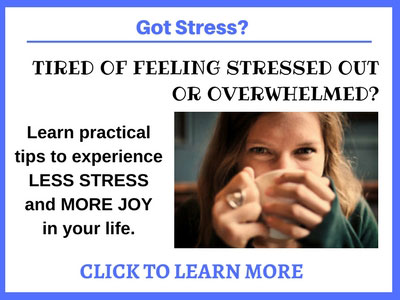 4 – Graduation Ceremony
If your child is interested, you may be able to find a group graduation ceremony in which they can participate. Many homeschool organizations have graduation ceremonies which are often open to homeschoolers, for a small fee.
Or, you may choose to create a small private graduation ceremony for your child. I know several homeschool families who have chosen to recognize their child in front of families and friends either before their open house or at a completely separate time. Talk to your student. Find out how they would like to handle this.
I found a local graduation ceremony my son could participate in because I thought he would appreciate having this experience. But when I asked him about it, he said that it sounded like just one more thing to have to do. It didn't hold the meaning for him that I thought it might since he didn't have a personal connection with the other participants.
To be honest, I don't remember being all that interested in walking in my own graduation ceremonies – from high school or college. I did it because my parents were afraid I would regret it if I didn't. But the graduation ceremony was probably the least meaningful part of graduating for me. So don't assume this is something you have to orchestrate for your child.
My son does want to have an open house, however. So now I'm trying to decide if we should have a private ceremony before his open house or if we should just find a way to celebrate his accomplishments at his open house. So many decisions!
5 – Transcript
Every graduating student should leave our homeschools with a transcript. If they choose to go on to a 4-year college, they will often need this documentation of what they learned during their high school years. Making a transcript can be an intimidating process. Hopefully, you've been slowly working on this document throughout your child's high school years. If your student is about to graduate and you haven't started this process, however, there's still hope. Lee Binz, The HomeScholar, has some excellent advice for creating transcripts. Her Total Transcript Solution will lead you through the process of creating a transcript for your child.
If you've been at least attempting to keep records of your child's studies, then this process shouldn't be too difficult.  I have put a High School Transcript Template in my Subscriber Resources area if you are interested in seeing how our family has chosen to create transcripts. It's also in Microsoft Word format so you can edit it to suit your own needs.
6 – Future plans
The high school years are a time filled with transitions. Our kids go from being completely dependent on us to lead them through the learning process to beginning to make some of their own decisions about their field of study. They become increasingly independent and start thinking about what they want to do with their lives after high school. Or at least what their next step will be.
Will they choose to go on to college or to a trade school? Will they enter the workforce? Will they take a gap year?
There are so many decisions for our teens to make during this stage of life. It's important that we have lots of conversations with them about their future plans to help them think everything through.
Junior and senior year are great times to take college tours with our students so that they can see what college life will be like. This is also a time for taking college entrance tests, filling out applications for scholarships and financial aid, and many other things.
It's time to put on our guidance counselor hats and to help guide our students through this process. This can be difficult because most of us don't have much experience in this area. I know for myself, I have my own personal experience of entering college when I was a teenager but the entire process is fuzzy in my memory. I remember going to freshman orientation and filling out college applications but that's about it. I found this comprehensive checklist for students who are planning to attend a 4-year college that looks extremely helpful.
If the process of transitioning your student from our homeschools to college is intimidating you, Ann Karako from Annie and Everything has some great resources you should check out. She has written a book called Cure the Fear of Homeschooling High School: A Step-by-Step Handbook for Research & Planning where she takes parents by the hand and leads them through the process to create a unique high school plan for each child.
Remember that college isn't the right choice for everyone. And even if your student does want to take college classes, they might benefit from taking a gap year first or from working and taking classes at a slower pace. According to an article in CNBC, "Over 44 million Americans collectively hold more than $1.4 trillion in student loan debt and only 54.8 percent of students graduate in six years. This means that millions of Americans are taking on thousands of dollars in debt without a diploma to show for it." It won't do our kids any good if we merely herd them into college because it's expected. Or if we push them to go before they're ready.
Each new stage of homeschooling presents new challenges for parents. There is so much for us to learn! And that is even truer when we approach the day that our children complete their homeschool education. It's important that we do what we can to guide and prepare our kids for their future lives. And that immense responsibility can be overwhelming.
But we need to remember that at this stage, our children are also responsible for what happens. It can be hard when our kids make decisions or do things differently than we would like. But as my husband always reminds me, they will eventually find their way. It may not be in our timing and it may not be the path we would have chosen for them. but it will happen. Our job at this point is to advise them and to pray that God would direct their paths and that they would be sensitive to His prompting.