Should we all be preparing our homeschooled kids for college?  Or is there a college alternative which would be a better option for some of our teens?
College has fast become the normal path for most students after they finish their high school studies. However, now that my boys are both high school age, I have all sorts of questions swirling around in my brain.
Is college the only viable option after high school for motivated homeschool students?
Since they don't really know what career path they want to pursue, how do I know what classes I should be having them take now?
Will my boys be able to become gainfully employed and make enough money to support a wife and children someday?
Are my boys doomed to have huge college debts looming over their heads for years to come?  Or is there a better way?
When I first went off to college all those years ago, I had absolutely no idea what type of career I wanted to pursue.  I had grown up thinking that I wanted to be a lawyer.  I also toyed with the idea of becoming a writer.  But when I attended Freshman Orientation at a local university, my major was undeclared and I was forced to take all General Education classes my first semester.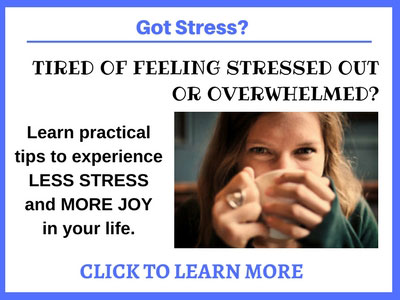 I thought I was in the minority to not be able to declare my major as a freshman in college.  But since then, I've learned that it's typical for our high school aged children not to know what they want to do with the rest of their lives!
Looking for Apprenticeships
Are our kids ready to spend thousands of dollars on college when they don't even know how they want to be trained?  Or would it be better for us to search for some sort of college alternative?
The first question that people normally ask our kids once they realize they are approaching the end of their high school years is, "Where are you going to college?"  Not ARE you going to college… but WHERE are you going?
College can be an excellent option for many of our students.  If our kids are interested in becoming a doctor, a lawyer, a professor, or a scientist, it's important for them to get a degree.  If, however, our kids are more interested in working with their hands, starting their own business, or becoming a computer professional, there are more cost effective post-high school options for them than attending college.
I've wanted to have my boys complete several apprenticeships and/or internships as part of their homeschooling experience.  But honestly, it's hard to know how to even get started finding any such opportunities.  However, I've recently discovered an apprenticeship program offered by Praxis which looks like it can make a huge difference for our teens!
College Alternative
I was compensated for my time but all of my opinions are honest and I'm super excited about pursuing this program for my own sons!
Praxis offers an apprenticeship program to students which will equip them to get a great job in less than a year – rather than in 4-5 years as does college.  And students can even sign up BEFORE they graduate from high school!
Praxis consists of the following:
A 3 Month Pre-Apprenticeship Boot Camp – Helps them to receive specific training for their apprenticeship and to work 1-on-1 with a program advisor.
A 6 Month PAID Startup Apprenticeship – Gives them the opportunity to become an apprentice at an actual company where they will shadow founders and CEOs, complete self-directed projects, receive 1-on-1 professional coaching, and develop transferable skills and experiences that they can take with them anywhere.  Students also go through an educational program where learn actual job skills and complete real projects.  This isn't an internship where your child will be making coffee and running meaningless errands!
A Post Program Job Offer – Praxis guarantees that every graduate will receive a full-time offer from their business partner with an average salary of $50,000 a year.  Students are able to accept that offer or to find a different job opportunity on their own.
An amazing benefit of going through the Praxis program is that students will come through the entire experience without incurring any debt.  Each student pays $12,000 for the program but they will be paid $14,400 during their apprenticeship.  So the out of pocket cost is ZERO.  They're actually being paid to participate!
As you can imagine, homeschool students are applying to become Praxis participants in droves.  And Praxis values homeschoolers saying that they often have the best applications.
Here's a video made by a homeschooled participant of Praxis:
Benefits of Using Praxis:
Doesn't require a high school diploma
Doesn't require great SAT or ACT scores
Doesn't cost a lot of money
It's easy to apply and doesn't require lots of effort for us homeschool moms to set up
It takes less than a year to complete
There's a guaranteed job offer at completion with an average salary of $50,000
Praxis also has a 2-month long Teen Entrepreneurship Course that looks excellent for younger teens who haven't yet completed their schooling.  The next time they offer this class, I've already inquired about getting both of my sons signed up for it!
How Do I Get Started?
It's easy to get started in this nation-wide program.  New classes start every month and your child can apply up to a year in advance.  For more information, check out the Praxis website, their blog, their Facebook page, or their Twitter account.
Are your kids planning to go to college or are they unsure? Would they be interested in a college alternative which would guarantee them a well-paying job? Please leave a comment below!