Do you and your spouse go on regular date nights? Do you make an attempt to connect with each other on a regular basis? In my opinion, dates nights are extremely important for all parents. However, I have to say that I think they are even more important for parents who homeschool.
I have advocated in previous posts that homeschooling parents should attempt to take regular date nights and have been surprised that I've actually received some pushback for it. I agree with Heidi St. John from The Busy Homeschool Mom who has said, "I really believe that marriage, by God's design, has to be the most important relationship in the home."
It's so easy to get wrapped up in homeschooling and have it take over our lives. Moms who homeschool are constantly coming up with lesson plans, thinking about their kids' future, trying to dream up fun activities and field trips which will help learning come alive for their kids, and more. Because of this, it can be easy for our thoughts to ALWAYS be focused on our kids rather than on ourselves or our spouse.
It's important to focus on our kids, of course. But we also need to find ways to focus on our spouses. Someday the kids will be gone and we'll be alone with our husbands again. Will we still have anything to talk about? Will we still have a close marriage relationship? One way to make sure that happens is to spend time together now.
If you'd like to have regular date nights but you find yourself in a season of life where it feels too hectic or you don't any extra money in the budget, how can you make them happen?
Here's some practical advice for making date nights happen:
1 – Schedule it
Whether it's once a week or once a month, put it on the calendar. Otherwise, it likely will not happen. When my husband and I were first married, we found that our summers were extremely busy. We had all sorts of outside demands placed on our time. We decided to write D&M Weekend (for Dennis & Michelle) on three of the weekends for the summer. That way, if someone asked us to do something on one of those dates, we could honestly say that we already had something planned rather than seeing an "open" weekend where we had hoped to spend time together.
Before the month begins, take a look at your schedule and pick a night, or a Saturday afternoon, when you will spend some time alone with your spouse. Write it down and plan around it. This is the best way to ensure that it will actually happen.
2 – Common Hobby
If you can find something to do together that you enjoy, that's the best. That way, you'll actually connect and talk rather than just sit side-by-side at a movie. My husband and I have done all sorts of things together from photography to genealogy. I love having a chance to actually talk to him and to dream about our future. He's a pretty neat guy and I'm reminded of that during our time alone.
3 – Doesn't Have to Be Expensive
There are all sorts of things you can do that don't cost much money. Here are some ideas:
Go on a drive in the country or to a favorite landmark. Talk about your goals for the coming year.
Go for a walk and take pictures of landscape or of each other. Try to capture a special selfie!
Have the kids spend the night at a grandparents' house so that you can have the night alone at home. Make a special meal for your husband. Maybe a bubble bath for two?
Go to a farmer's market
Hike a nearby trail or go on a bike ride
Play tennis or golf or another favorite activity together
Stop at a coffee shop and enjoy a special drink. See if you can get a special seat next to a fireplace or another cozy spot.
Make a bonfire in the backyard and roast marshmallows.
Go stargazing
Drive somewhere special and watch the sunset.
Watch a movie together at home.
Go to the library together. Browse for books and enjoy some quiet time together. Many libraries have fireplaces and other cozy nooks in them. Find a fun spot to hang out and chat for a while.
Go on a drive to view Christmas lights, or to look at the beautiful fall colors, or to admire fancy houses, or whatever else you would like to look at. Enjoy talking and maybe a glass of hot chocolate together.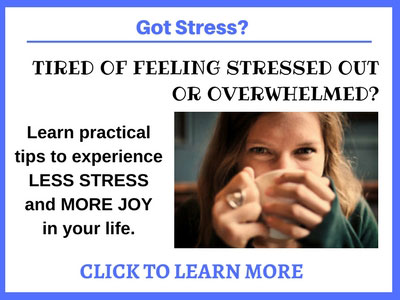 See if you can get a grandparent or a close friend to watch the kids so that you don't have to pay babysitting costs. Quite often, there are older couples or other people at church who would be HAPPY to watch your kids for you so that you can get out every once in a while.
If you absolutely can't find anyone to watch your kids, then at least be intentional about getting them to bed early enough that you will have some alone time together in the evening.
Date nights with your spouse are an important way to keep your marriage relationship strong. If you haven't been on a date in a while try scheduling one soon. Even if you don't feel that you need one, you should ask your husband about it. You might be surprised to hear how much HE would like some alone time with you!
Question: Do you and your husband go on regular dates? Do you find it hard to carve out alone time with your spouse? I'd love to hear your thoughts and tips! Please leave a comment below.