Note: Some of the links in this post may be affiliate links. This means if you click on the link and purchase an item, I will receive a commission at
no additional cost
to you. More details are
here
.
Homeschool moms have a lot of different balls to juggle at the same time.  We hold the titles of wife, mom, and teacher.  We are in charge of coordinating house cleaning, dishes, laundry and the rest of the household chores.  We make sure everyone in our family has clothing, shoes, and food in their stomachs.  And we also create lesson plans, teach our children, and train them up in the way they should go.  In other words, homeschool moms are usually tired – sometimes physically, mentally, and even spiritually.
With so many simultaneous responsibilities, how is a homeschool mom supposed to recharge or do anything for herself?  We know that homeschooling our children is a marathon and not a sprint.  We need to do what we can to take care of ourselves so that we can stick with it for the long haul and take excellent care of our families.  But many homeschool moms struggle to get even a few precious minutes to themselves.  So what's a mom to do?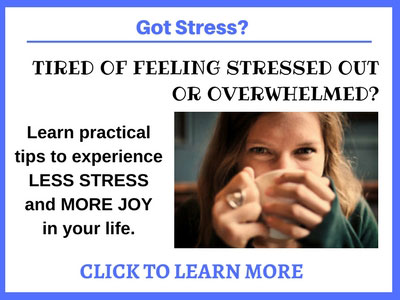 Here are 13 Ways for Homeschool Moms to Find Time Recharge:
1 – Quiet Time With God
This one is key.  It's way too easy to get away from spending time in prayer.  Especially when there are so many urgent things all around us vying for our attention.  But fortunately, God is always there ready and waiting when we have a few minutes to spend with him.  If we get into the habit of spending time with God each morning – He will give us the strength and the wisdom to make it through that day.  A great way to do this is to start waking up a few minutes before your kids do.  If mornings just don't work for you, try to find at least 10 minutes any other time of the day that you can spend talking with Him.  This one thing alone will make all the difference.
2 – Quiet Time in their Rooms
Kids are loud!  And there are times when our heads are swimming from all of the action and the noise around us.  Train your kids to be alright with entertaining themselves in their room for a time.  If they are getting along well, you can allow them to play quietly together.  If they are going through a squabbling stage, then have them play alone, listen to an audiobook, or read quietly.  If you have younger children who nap, train the older ones to spend at least half an hour quietly in their rooms during this same time.
3 – Take a Lunch Break
Some homeschool moms take a lunch break every day to maintain their sanity.  After feeding their children, they send them off to do an independent activity and spend half an hour enjoying their lunch with their feet up.  It's healthier to eat more slowly and calmly, anyway, than to try to choke down our food while we're running around preparing for the next thing.  I've been enjoying taking a lunch break for several years and my boys know not to disturb me unless there's blood.  (wink, wink)
4 – All Kids Play Outside for an hour in the afternoon
If you have the right setup, this can be a great way to get a few moments of peace.  If you have younger children, you may need to go out with them and watch… but if you bring a book with you and relax in a lawn chair, this can still be fairly relaxing.
5 – Swap Kids with Another Mom
This is a great option for moms who don't mind watching other children on occasion.  Try having a mom watch your kids for an hour or two and then you can watch hers for the same period of time.  This is a great way to get a few hours of time when you can think or do something for yourself.
6 – Alone Time
When your kids are older and able to be left home alone, then you need to do it on occasion.  Even if it's just so that you can run some errands on your own.  When you do, be sure to sip on your favorite tea and listen to soothing music so that it's even more relaxing.  You might also want to try going to lunch with a friend.  Or taking a walk by yourself in the afternoon.  I enjoy taking prayer walks on occasion, where I walk out in nature and have a conversation with God.  It has been a great way for me to recharge!
7 – Phone a Friend
Sometimes, just having a few minutes to talk to a sister or a friend is enough to recharge your batteries.  Give yourself time every once in awhile to talk to another adult!
8 – Date Night
Speaking of talking to an adult, it's also important to reconnect with your spouse on occasion.  Getting out of the house on date nights is a great way to recharge.
9 – Get Help
I know several homeschool moms who either hire a babysitter or a mama's helper on occasion so that they can have a few minutes to themselves.  If you can't afford to hire someone, try asking the grandparents or an older person at church if they would be willing to watch kids your kids occasionally.
10 – Electronic Babysitter
I don't advocate doing this all the time… but if you're really stressed out and needing a break and nothing else is working, try popping in a movie and letting your kids watch it.  You can make it into an event for them by popping some popcorn and/or serving movie candy.  If you don't have anyone who can watch your kids for you, there's nothing wrong with letting your kids watch a little bit of TV now and again so that you can maintain your sanity.
11 – Older Kids Pitch In
Try having your younger kids read books to your older kids.  Or have your older kids try to teach a subject to your younger kids.  It's actually good for all of the kids involved to have them do this from time to time.  And it will give you a chance to catch your breath and do something else during that time.
12 – Play Date
Get together with your friends and have all of the kids play together at the same time.  For the last few years, I gathered with a couple of friends and prayed with them.  This was a wonderfully recharging time for us moms.  And while we were praying, our kids were able to socialize with each other and have fun as well.  WIN-WIN.
13 – Enlist Your Spouse
Ask your spouse to watch the kids at night or on the weekend so that you have a break.  Often, husbands will offer to do this for their wives so that they can have some time alone.  If your husband isn't realizing that you need this time, however, ask him for it.  Contrary to popular belief, our husbands can't read our minds.  If we want them to do something for us, they are usually more than willing if we ask nicely.  Be sure you are wise about timing your request, however.  The first 5 minutes of him walking through the door probably isn't the best timing.
As you can see, with a little bit of planning and ingenuity, it is usually possible to find ways to get some alone time throughout the week.  It's important to do this on occasion so that you will be able to serve and teach your family out of the overflow of your heart rather than while you are struggling mightily to hold it together.  Read a good book.  Get outside and breathe some fresh air.  Take a bubble bath.  Do what it takes to keep yourself healthy and energized for your homeschooling journey.  When you are feeling at the top of your game, your entire family will benefit.
Are you intentional about recharging throughout the week?  Have you found any other ways that have helped you to find the time to remain energized and to enjoy the journey?  Please leave a comment below.