Note: Some of the links in this post may be affiliate links. This means if you click on the link and purchase an item, I will receive a commission at
no additional cost
to you. More details are
here
.
This has been an extremely busy summer for us.  Both of my sons have had a lot of awesome opportunities to be involved in things that have given them some pretty cool experiences.  Between the two of them, they've had a 2 1/2 week missions trip to Brazil, film camp, Jesus Loves Kalamazoo, camping with their grandpa, camping with my sister's family, heading up to Boyne Mountain with myself and my sisters and their kids, and several other activities as well.
We're normally home bodies so this has been a stretching summer for all of us.  And in the midst of the busyness, I found myself putting off some things I really needed to get a handle on… like figuring out what my boys were going to study next year.
And the longer I put it off… the larger it loomed in my mind and the more I started to dread it.
So… last week, I decided to put everything else aside and to get started on my planning.  And to my amazement, I got the vast majority of my planning done in one day.  I'll still have more specific lesson planning to do throughout the year… and I'll have some more figuring to do once our books arrive… but just figuring out what we were going to cover was a huge accomplishment.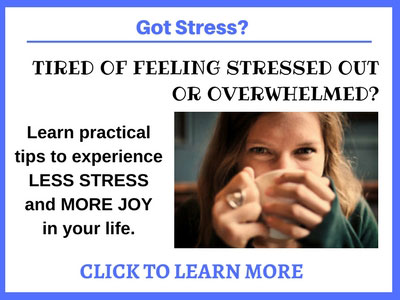 My experience yesterday reminded me that homeschool planning for the coming year doesn't have to be super complicated.  
Here are 3 Easy Steps for Making Homeschool Planning a Breeze:
1 – Just Dive In
If you've been putting homeschool planning off like I had, sometimes you just need to roll up your sleeves and get started.  We're getting ready to start our 14th year of homeschooling so you'd think I would have this all down to a science at this point.  But since we don't use a big box curriculum, each year of homeschooling looks a little bit different for us.  And apparently, analysis paralysis had set in.
Don't overcomplicate it.  First, come up with your core subjects and then fill in from there.
If your children are Elementary or Middle School Age, you'll want to first come up with the following:
Bible
English (reading, spelling, and grammar)
Math
If your children are High School Age, there's a little bit more to consider.  The following are the typical courses taken by most teens in America study throughout their high school career:
Language Arts – 4 credits
Social Studies – 3 credits
Math – 3-4 credits
Science – 3-4 credits
Foreign Language – 2 credits
4-9 credits – Electives
Using the transcript that you've already created for your student, you will need to fill in the blanks in order to attempt to give them a well-rounded education.  Fortunately, homeschoolers have a lot of flexibility to take the above generic categories and to tailor them to fit our students' needs.
For instance, some math-minded students will study Algebra II, Geometry, Trigonometry, and Calculus while in high school.  Others will be doing well to study Pre-Algebra, Algebra, and Consumer Math.
Also, if your child is extremely interested in Russia, you can help them study such things as Russian Literature for language arts, learn the Russian language for foreign language, the history of Russian Czars and Emperors for social studies, and art appreciation which focuses on Russian artists for an elective.  Don't be afraid to get creative!  Many colleges and universities actually court homeschoolers who have studied more unique subjects that most of their publically-schooled peers.
2 – Fill in the Blanks
Once you've made your decisions about the core subjects your children will be studying, go back and see how many spaces you have left in their schedules.  Aim to have them study 6 or 7 subjects maximum.  There are so many good options out there that sometimes us homeschool moms are guilty of having our kids tackle 12-15 subjects in one year.  That's a great way to burn our kids out!
Remember, you don't have to list everything out separately.  English or language includes such things as reading, spelling, grammar, and writing.  You don't need to think of these as separate subjects unless your child really struggles in one area and you feel the need to emphasize it one year.
3 – Order What You Need
Now comes the fun part.  Before you place your order, however, you should first see what you already have on hand, gather supplies, see what books are available from the library and/or that you can borrow from friends. Now it's time to place your order.
There are lots of places from which you can place your order:
The publisher/company themselves
eBay – great for finding deals on used curriculum/books
Once your books arrive, I've already written about a super simple way to do your homeschool planning for the year – so I won't go into that here.  Just know that the hard part is over.  You've stared down the blank page and have conquered it!
I've created a Homeschool Planner resource just for my email community. To get your FREE copy, subscribe below!
If you've been dreading coming up with your homeschool plan – or if there's anything else you've been putting off – I would encourage you to set some time aside in the near future and just do it.  A good rule I like to remember is to "Do the Worst First."  If you're dreading something, you're using up a ton of energy without actually getting anything done.  Just do it and put it behind you.  Once you've tackled it, you'll be so glad you dove in and got it done.
Have you been putting off planning your next homeschool year?  Or ordering books?  Or lesson planning?  I'd love to hear from you!  Please leave a comment below.