Note: Some of the links in this post may be affiliate links. This means if you click on the link and purchase an item, I will receive a commission at
no additional cost
to you. More details are
here
.
My husband and I are preparing to celebrate our 20th wedding anniversary next week. We've always made it a point to ship our boys off to their grandparents' house for a long weekend during this time. (BTW – my husband's parents live right next door to us so they aren't shipped away very far.  LOL)
Some years, we are able to afford a romantic getaway. Most years, we have the house to ourselves and we're able to relax, reconnect, and just be together. This year is going to be one of those special years where we're able to go away together somewhere special and we're super excited about it!
We look forward to these anniversary weekends all year long. As parents, the majority of our energy is expended in doing things with and for our boys. Don't get me wrong, we enjoy this time. Being parents has been one of the best things we've ever done.
Being homeschooling parents, however, can be all-consuming. It seems like there is a never-ending list of tasks which need to be accomplished and which take up the majority of our attention. It isn't often that we're able to sit around and stare into each others' eyes anymore.
I'm not sure we ever did that, but I hope you get my point.
Homeschooling can be hard on a marriage. In her book "The Busy Homeschool Mom's Guide to Romance," Heidi St. John says that many homeschool moms enter a homeschool vortex where their days are filled with "children, curriculum, and crockpots." Often times, we can get so wrapped up in our children and their education that there isn't much room left for thinking about and doing things for our husbands.
Is homeschooling destroying your marriage?
Our husbands don't want to have to compete with our children for attention. They want to be that special someone who we prefer over all others.
How can you tell if homeschooling is destroying your marriage?  Here are 6 things to consider:
Are you so busy with lessons that you can't answer your husband's phone calls?
Do you regularly turn down requests for intimacy from your husband because you're too tired?
Have you filled up your calendar with events for the children without leaving any white space for time with your husband?
Have you lost interest in dating your husband or in talking with him?
Have you stopped cleaning yourself up and getting cute for when your husband comes home from work?
When your husband walks in the door, do you continue with whatever you're doing or stop to greet him with a hug and a kiss?
It's easy to get a "homeschool headache," as Heidi calls it.  This is where we feel that if one more person asks us to do something for him or her we're going to scream.  Ask yourself how often your husband has been that person.  Are you so burned out at the end of the day that you aren't there for him when he needs you?
Fortunately, if you find yourself in this situation here are three steps you can take for strengthening your marriage:
1 – First, be honest with your husband.
Tell him how you're feeling. Be sure he understands that you want to be there for him but you're feeling burned out. Be ready to accept any help or advice that he might want to offer at this point.
Often, our husbands are able to problem-solve situations for us and help us come up with some ideas we may not come up with when we're feeling tired.
2 – Next, make your husband a priority again.
Be willing to put on makeup and dress cute for him again. Make the effort to set up dates with him. Build enough margin into your day that you will have some energy and pleasantness left for your husband once he gets home. Don't always make your husband pursue you. Sometimes, he also would like to feel wanted by you.
Ask your husband what you can do to help him feel special.
3 – Finally, remember that these homeschool years really do go by quickly.
Make it a point to enjoy this time with your kids and your husband. And remember that someday the kids will leave the house and you and your husband will be alone. Be sure to make your marriage a priority so that when this time comes, you will have a strong, vital relationship to enjoy for many years to come.
One of the biggest benefits of homeschooling is that it is flexible. If you need more time in the afternoon to shower and prepare for your husband's arrival, then take it. Schedule that time if you need to!  A strong bond between you and your spouse is one of the best gifts that you can give to your children.
Unfortunately, our family has personally known several Christian homeschooling marriages which have ended in divorce. How sad! Please don't let your marriage become a statistic.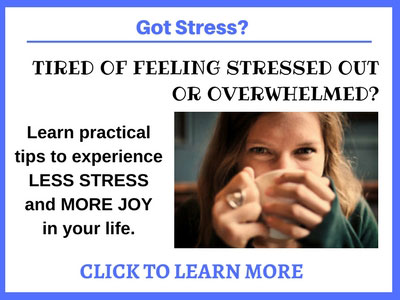 Is Homeschooling Strengthening Your Marriage?
Fortunately, homeschooling can also strengthen our marriages and our families.
Homeschoolers have more time to spend at night and on weekends as a family versus having to complete piles of homework. They can enjoy exploring various topics together. Homeschooling our kids can and should be an amazing family adventure.
Remember your husband. Be intentional about spending time with him! With a little bit of effort and planning, you can strengthen your relationship and have a marriage that will stand the test of time and of homeschooling! For more advice in this area, I encourage you to check out Heidi St. John's book "The Busy Homeschool Mom's Guide to Romance."
Question:  Do you think that homeschooling has strengthened your marriage or has it harmed it?  Do you have any tips you could share with other homeschooling moms?  Please leave a comment below!
And be sure to check out the other great Marriage posts from iHN bloggers at iHomeschool Network.