Note: Some of the links in this post may be affiliate links. This means if you click on the link and purchase an item, I will receive a commission at
no additional cost
to you. More details are
here
.
Overview: Homeschooling our kids can be a pleasurable experience – or it can be a nightmare. Here are some things that are working in our homeschool!
---
Homeschooling our sons has been an amazing blessing for our family. We enjoy being able to spend lots of time connecting as a family at night rather than struggling to finish homework. We love the freedom of being able to teach our boys in whatever way God is leading us rather than having to give them a one-size-fits-all education. There are lots of things that are working in our homeschool.
Success in homeschooling can sometimes be hit and miss. We try various curriculum choices only to find that they don't work for one or more of our kids. We come up with elaborate lesson plans that excite us – but which leave much to be desired in the minds of our children. Everything we try doesn't necessarily go well on our homeschooling journeys.
But when things DO go well, it's definitely something to celebrate.
We have been experiencing a wonderful year of homeschooling. I want to take a few minutes to share some things that have been working for our family that you might find helpful with your sons as well.
Here are 10 Things that are Working in Our Homeschool:
1 – Real books versus textbooks whenever possible
Most textbooks are boring. Quite a few of them are also filled with inaccurate information. My boys have long enjoyed reading real books for as many subjects as possible. They've always read books for READING rather than following a reading curriculum. They love to read books for HISTORY and SCIENCE. Some years they also read books for BIBLE and other subjects. We try to fit real books into our schedule as often as possible.
2 – Listening to audiobooks
We also enjoy listening to audiobooks around here. This can be done as a family at night, while driving in the car, or as a way to gently start our mornings while eating breakfast. Some of our favorite audiobooks are the Henty dramas made by Heirloom Productions, the classic audio dramas made by Lamplighter Theatre, and the radio dramas by Focus on the Family.
3 – Letting my boys choose their schedules
A few years ago, I learned that my boys are much more willing to do their schoolwork when I give them some control over which subjects they do when. Consider giving your sons a list of the work you want them to do each day or each week and watch their motivation soar. This is especially true if you allow them to have some free time after they're done with their studies. I've found this to be a huge incentive for them using their time wisely.
4 – Not waking up my boys
A few years ago, I learned that tweens and teenagers require more sleep than most of us probably realize. Because of this, I've started allowing my boys to sleep in most mornings. It's amazing how much more productive they are (and how much less grouchy, too) when they aren't woken up at the crack of dawn. If they don't wake up by 9:30 am, then I do go in there and rouse them – unless I know they had to be up really late the night before, or if they aren't feeling well. But I've learned to take advantage of my alone time in the mornings to get as much done as I can so that I can focus on homeschooling and my family once my boys are awake. It's a WIN-WIN for sure!
5 – Field Trips
It's great to throw some field trips into the mix every now and then. Not only do kids learn a lot when they get to experience it for themselves but they enjoy hanging out with various friends and family members on these trips as well.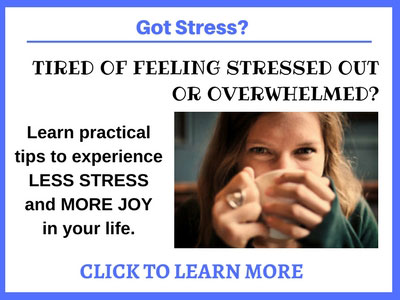 6 – Some online classes or classes away from home
Both of my boys have enjoyed having occasional teachers other than me. One son has loved taking computer classes through Youth Digital. They've both enjoyed taking hands-on science classes with a teacher who has WAY MORE ENERGY than I do. (She also had some very cool robots!) And they've taken classes about nature at a local Christian camp as well. One son was even able to fly a plane and is now completing his ground school FOR FREE through the Young Eagle's Program. These opportunities are fun for my boys. They're also a welcome break for me. Another WIN-WIN.
7 – Surprise days off occasionally
Homeschoolers might not automatically get snow days but it's super fun to surprise the kids with days off every now and then. If you hear that the weather is going to be exceptional, or there's an interesting speaker coming to town, or they've been working really hard and you want to reward them, these are perfect opportunities to do this. Schools don't make kids keep their nose to the grindstone 5 days a week for 36 weeks straight and we shouldn't either. Everyone appreciates an occasional break!
8 – Mixing real life learning in with academic subjects
Learning things from books is important. Learning things from life is equally as important. We like to mix life lessons in with more academic ones. I put my boys' chores on the same list as I do their schoolwork. We also try to mix in various practical classes such as Dave Ramsey's Foundations in Personal Finance.
9 – Participating in sports
Basketball has been wonderful for my sons. They've learned how to take direction from a coach. They've learned to play on a team. They've learned how to be good sports whether they're winning or losing. They've learned that they need to train hard if they want to get better. Being part of a basketball team has been an amazing learning opportunity for my boys and it motivates them to want to complete their other schoolwork as well.
10 – Capitalizing on their interests
Do you enjoy learning about stuff that doesn't interest you? Does it capture your attention? Do you dream of spending hours reading about things that bore you to tears? Of course not!  So, why do we expect our kids to spend hours and hours learning about stuff that they couldn't care less about? Whenever possible, try to allow them to learn about things they DO care about. We can't eliminate ALL learning about anything that's boring… but we can try to keep at least some subjects that are more interesting to them in the mix.
If you're struggling with various aspects of homeschooling right now, I hope and pray that the above list will spark some ideas for you as well. If you do have some areas that aren't going so well, take your concerns to God. James 1:5 says, "If any of you lacks wisdom, you should ask God, who gives generously to all without finding fault, and it will be given to you." God loves your kids more than you do and He will guide you to make the right decisions for your family.
Question:  Are you struggling in certain areas? Do you have specific techniques which have worked well for your family? I'd love to hear about them. Please leave a comment below!
And please check out the other What's Working and What's Not posts from other homeschool bloggers at iHomeschool Network.