Overview: My audience of VETERAN homeschool moms shared THEIR homeschool hacks in an effort to help each other. And I'm sharing all of their great ideas here!
---
This coming year will be my 17th and most likely my final year of homeschooling my sons. And I've had a homeschool blog for 12 of those years as well. So I've learned lots of homeschool hacks along the way. My goal as a homeschool blogger has always been to encourage parents who are homeschooling sons and to share tips and tricks that will make the journey more enjoyable for them and for their children.
In an effort for us to help each other, I recently asked my Facebook audience to share THEIR homeschool hacks with us and they came up with all sorts of great ideas so I want to share those ideas with you here.
Here are 40 Homeschool Hacks from Homeschool Moms:
Hacks that Help with Learning
1 – Netflix documentaries – There are so many documentaries in every category from history to science to nature and more. Consider sprinkling a few of these into your month to add some visual excitement to your lessons.
2 – Strewing – Strewing is basically leaving a rich assortment of learning activities, books, etc around the house to nurture your child's curiosity.
3 – Audiobooks – Audiobooks are a great way to add excitement to reading as well as a way to redeem the amount of time you have to spend in the car. And if you're too tired to read to your children before bedtime, listening to audiobooks as a family is a great option for this time slot as well.
4 – Nat Geo Animal Videos – These videos are a fantastic resource filled with top-notch animal footage!
5 – BBC DVD's – The BBC has all sorts of epic videos available including Les Miserables.
6 – The library – Homeschoolers do a lot of reading and the cost of homeschooling will rise dramatically if we don't take full advantage of everything the library has to offer. If you don't know how to request books through interlibrary loan, be sure you talk to your librarian ASAP.
7 – Free library programs – Most libraries provide more than just book. They have all sorts of free activities, coupons, reading programs, classes, etc that you should look into. Your tax dollars are paying for these programs so if something looks interesting to one of your children, it's worth your time to check it out!
8 – Games to teach difficult subjects – Math is often a subject that can throw a loop into our homeschools. Whenever you can make learning fun and take some of the pressure off of your children, you will increase the chances that they will learn what you're trying to teach them. For instance, using card games like War to learn math facts. Or writing round-robin stories to nurture your child's imagination. Or utilizing activity books or guided journals to make writing more accessible to children.
9 – Online games – There are all sorts of online games and apps which make learning more enjoyable such as Reflex Math, Timez Attack, Cool Math, Spelling City, etc.
10 – Field trips – Take the time to head out and explore the world with your kiddos. Most cities have various types of landscapes nearby such as beaches, forests, deserts, etc. And there are often botanical gardens, zoos, historical sites, etc which aren't too far from where you live that you can check out as a family. Be a tourist in your own town!
11 – Online classes – Online curriculum is a lifesaver, especially in the high school years. Some of the favorites that were mentioned were Great Courses Plus, Udemy, Outschool, Mr. D's Math, and CTCMath.
12 – Read lots of books together – Reading lots of good books while snuggling on the couch is a wonderful way to make great memories, bring the stress level down in your homeschool, and learn about anything your heart desires.
13 – Youtube and Google – There are pros and cons to technology but it's amazing what you can learn by watching YouTube videos or Googling something. The world is at our fingertips and that's a blessing and a curse. Utilizing the blessing part of technology as much as possible. But remember to put your phone down from time to time as well. 🙂
Hacks for Essential Tips and Resources
14 – Amazon Prime – I love Amazon Prime. Being able to order things online and get them quickly is a must for this introverted mom! Saves me so much time from having to run out and pick everything up from the store.
15 – Chores that only kids are responsible for – It's important to get the kids involved in doing some chores around the house. You shouldn't have to be the only one who cleans up. You aren't the only one who lives there!
16 – Menu planning – Seriously, the last thing you want to have to do at the end of the day is to figure out what you're going to make for dinner. I have a FREE Menu planner and shopping list available on my subscriber resources page if you're interested.
17 – A GREAT pencil sharpener – You're going to have years of kids sharpening pencils. So much less time will be wasted if they're able to sharpen them quickly and easily with a pencil sharpener that actually works well. By the way, lots of homeschoolers also swear by Ticonderoga Pencils!
18 – Our husbands – Our husbands are huge assets to our families and our homeschools. Do what you can to include them!
19 – Use what you have – A few homeschool moms said they turned their kitchen tables into a type of bulletin board by using a plain solid tablecloth with a clear plastic table cloth on top of it. They then slide papers and things they are working on between them to make it easier for review and easier to include their husbands at dinner.
20 – Utilize running errands – Make the best of days out and errands. One mom said that the grocery store is tough, but she uses it to learn and have fun. Each child gets a job, and can work on lessons such as math, I Spy, and writing. She gives rewards when they're done like stopping at a park to play and have a quick picnic.
21 – Timers – Timers are a great way to encourage healthy competition both between your children and with themselves. I like buying small kitchen timers for each child so they can have it with them while they're doing their studies. If your child has a phone, they can use a timer app as well.
22 – Backpack – One mom suggested using a backpack to help with organization. She said that her son uses a backpack to keep his workbooks in and a pencil case. No extra bookshelf organization, baskets, magazines holders, etc needed.
23 – Student Planners – Several moms suggested using a planner for each kid and teaching them how to use them properly. This saves from having to try to do all of the planning for the entire family yourself. I have a FREE Homeschool Planner available on my subscriber resources page if you're interested.
24 – A good laptop and printer – I don't know what I'd do without my laptop. It's so important to be able to keep track of what your kids are learning, plan lessons, request books from the library, organize field trips, and so many other things. Some people use their phone to do these things but it's so much easier for me to type things out when I have a full-sized keyboard. And don't even try to homeschool without a good printer. You're going to want to print out worksheets, lesson plans, pictures, and so many other things to go along with lessons. Having to run to a printer all the time to have this done will take up way too much of your time! We absolutely love this Canon printer. We used one like this for years and years. And when it finally died we bought another one just like it!
25 – Refurbished inkjet cartridges – As I said before, you're going to print a lot. And inkjet cartridges are PRICEY! But I've found this source for refurbished inkjet cartridges that is FANTASTIC! We've had great luck with the cartridges working well. And you can't beat the price. Of all the years I've been using them, we've only had one that didn't work right. And the manufacturer replaced that one free of charge when I notified them about it. I couldn't be happier.
26 – Lots of bookshelves – Homeschoolers have lots of books and that's a good thing. But no one wants to have stacks and stacks of books lying all over the house. Be sure to have plenty of bookshelves all over the house to display those treasures!
27 – Good organization – It's essential to have a place to stow all of the markers, crayons, maps, pencils, and other homeschooling items so that it isn't stacked all over the house. Whether that's a desk, cabinets, or even the plastic containers that you can stow out of sight.
Hacks for our Attitude
28 – Prayer and seeking God's will – It's easy for us to try to take the lead and come up with a plan but we're much better off to pray and ask God what HIS plans are for our homeschools and our children first.
29 – Coffee as my motivator – This was mentioned by many moms. 🙂
30 – Learn to relax – It's important to try not to get too anxious about lessons or the futures of our children. Our mood is contagious and we can end up making ourselves and our kids sick if we're too keyed up.
31 – Daily exercise for everyone – This really helps!!!
32 – Less is more – Don't try to do it all. It isn't possible!
33 – Daily outside play time – Fresh air is necessary for good health and lower levels of anxiety. Don't pack your schedule so full that there isn't time for your kiddos to play.
34 – Take the lessons outside – One mom said they get outside, they learn, they breathe and everyone feels good! I love that!
35 – Talk to the kids – This is especially crucial as they get older, to get their opinions about how things are going and to be able to incorporate their interests into their lessons.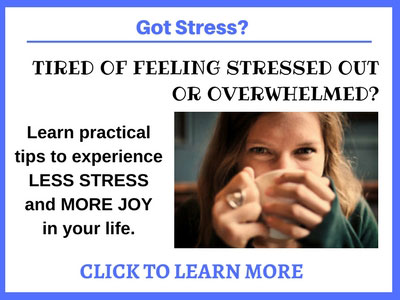 Hacks for Homeschool Schedules
36 – Four Day Weeks – Four day weeks from Sept through March and 3-4 day weeks the rest of the year with frequent 1-2 week breaks.
37 – Art Month for December – This is also a great time to make homemade Christmas gifts
38 – Year-Round School – If you do lessons all year long you'll be able to take off plenty of days/weeks throughout the year.
39 – Taking breaks – It's especially nice to take a long break in the summer to give everyone time to recharge and to get excited about having lessons again.
40 – Consistency – Two hours daily would be better than Ten hours once a week.
I hope some of these tips are helpful to you this year. One thing to keep in mind is that there isn't one right way to do things. One of the blessings of homeschooling is that we're able to be flexible and do things in whatever way they work best for our unique family. So some of these tips will be amazing for some families and won't work at all for others.
Thank you to everyone who shared homeschool hacks with us. If you have any other ideas you'd like to share, please leave a comment below!