Note: Some of the links in this post may be affiliate links. This means if you click on the link and purchase an item, I will receive a commission at
no additional cost
to you. More details are
here
.
Do you ever wonder if you are doing enough? Or if you are making good decisions when it comes to homeschooling or parenting your children? And when you have questions, who do you ask?
One of the biggest surprises I've had since I've become an adult is the realization that we don't always know what we're doing. As children, we think we'll have all the answers when we become adults. But that's certainly not the case. There are countless times when we have to make a decision about something and we have no idea which choice is the right one.
When this happens, it's comforting to be able to look to others to help us make our decisions. People who have been there and who hopefully have some wisdom to share. But in today's world, we have to be careful about who we are listening to. People aren't always who they claim to be or who they portray themselves as on social media.
We need to know WHO to listen to, WHEN to listen, and when to STOP listening. We need to be sure we are listening to wise counsel and letting go of whatever isn't going to work for us or for our unique families.
What Can Happen When We Ask For Advice
The life of a homeschool mom can be uncertain as we walk the road less traveled.
Often, we have a hard time finding support from other people, even others in our churches, because the vast majority of parents send their kids to public school. When we have questions, or when things appear to be going off track it can be intimidating to ask questions to someone we know because we're afraid our decision to homeschool will be blamed.
Our child isn't reading when expected? Someone will tell us that it's because we homeschool.
Our son has a hard time sitting still during church? Someone will tell us that it's because we homeschool.
Our daughter hates math or is introverted? Someone will tell us that it's because we homeschool.
And yet we know that our choice to homeschool isn't the cause of these issues, so we learn to stop asking the people in our lives these questions. Even though those around us have good intentions, we often feel all alone.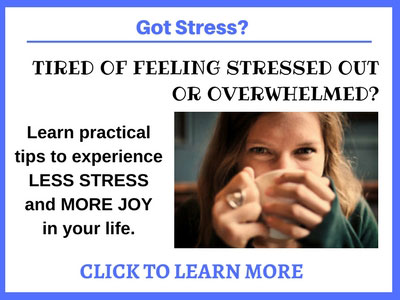 Homeschooling Voices on the Internet
So instead, we search the internet for mentors we can trust. And we find some.
Or at least we think we do.
Homeschool bloggers and vloggers have become prevalent. You can find people who write about specific teaching ideas, about ways to have a good relationship with your child, and about other topics which are encouraging to homeschoolers.
In fact, encouraging other homeschoolers is why I have been blogging for the past 11 years.
And most of these bloggers are wonderful resources! But did you know that an increasing number of homeschool bloggers don't even homeschool? Some of them started out homeschooling but have since decided to put their kids into school in order to have more time to devote to their writing. Some of them became overwhelmed and were unable to continue with the homeschool lifestyle. And some of them are trying to tell other people how to handle their teenagers when their oldest child is 7 years old. Or they've only been homeschooling a couple of months but they're already handing out advice.
I remember several years back, there was a popular speaker in the Christian community who traveled all over the country telling women how to be good wives and giving marriage advice. And she did apply sound Biblical principles to her talks. But I remember being shocked when I learned that she had never been married herself.
She was giving advice about something she had never personally experienced!
So, how do we know who to listen to? What steps can we take to make sure that when we ask questions we will receive wise counsel?
Here are 4 Ways to Make Sure We Are Receiving Wise Counsel:
1 – Talk to God First
It's always wise to talk to God about situations before we bring them up with anyone else. He is the only one who won't accidentally lead us astray. When we are feeling unsure of what to do, we should ask God for wisdom and discernment. We may not hear anything right away, but we will occasionally experience gentle nudges in the right direction as we proceed forward.
I've had many occasions where I've made decisions about a situation only to have God press something different on my heart. Sometimes it involved certain subjects my boys should study. Or ways to change things up around our house to help my boys gain more independence. Or getting my boys involved in more social activities. Or pulling back and spending more time at home because we had gotten too busy.
When we're willing to submit our plans to God, He always makes sure things work out for the best.
2 – Discuss it With Our Spouse
As with everything else in life, homeschooling will go more smoothly and will be a much more pleasant process if we are on the same page with our spouse. Even though moms are the ones who are most often with the kids all day, dads play an important role in the success of a homeschooling family.
It's important to talk frequently about what's going on throughout the day and to keep our husbands up to speed so that they will be able to give us wise advice. And God often speaks to us by prompting our spouses to talk to us. So we are wise if we listen.
3 – Ask Our Kids
When our children are young, we make all of their decisions for them. But as they get a little bit older, it's important for us to start giving them choices. This can start small by asking them if they'd like peas or carrots with their lunch. As they grow older, however, our children will crave more and more  independence. And we help them to develop good decision-making skills when we allow them to have at least some say in what happens during the day.
We should also talk to our kids about what we study while homeschooling. Our children shouldn't come up with their entire curriculum but they can have a lot of input into which books they will read, whether they would like to complete hands-on projects to go along with what they're reading, and where to go on field trips. If we have a child who is interested in dinosaurs or astronomy, we would also be wise to take advantage of that interest and allow them to study that topic for science or reading or history or all three!
When we ask our kids what they would like to study, we might be amazed by their answers. Allowing our kids to help make decisions about homeschooling will help them to take greater ownership of their education and will help us to make sure their needs are being met.
4 – Find a Mentor
There's definitely a time and a place for asking people outside of our family for advice. If we want to get advice as homeschoolers, however, we should take care to talk to someone who is at least homeschool-friendly. Our neighbor who is a public school teacher or our aunt who is constantly getting in digs about homeschooling aren't the ones we should be listening to. More experienced homeschoolers who have older kids or who have been through similar situations are great people to talk with.
If we don't know any other homeschoolers, then, finding a homeschool blogger who has been-there-done-that is a great option. Like I said before, there are plenty of us out here who are ready and willing to help. Before you follow someone's advice, however, it's important for you to know who you are listening to.
What is their worldview? Do they share your same values?
Are they still homeschooling? And if not, why did they stop?
How many children do they have? Are they boys, girls, or both?
Are they married? Has their marriage survived their particular homeschool lifestyle?
Just because someone no longer homeschools, doesn't share our worldview, or has very young children doesn't mean they aren't sharing great tips. However, it's important for us to know this information about them to help us evaluate any advice we are receiving from them before we decide to whether or not we should follow it ourselves or take it with a grain of salt.
Most bloggers will have an About page where you can learn much of this information. If not, feel free to ask them. It's important for us to know who we're listening to and to make sure any advice we receive will be beneficial for the long-term health of our families.
And that goes for my advice as well. I do my best to share what has worked for myself and my boys in our 15 years of homeschooling. But if I ever give advice about something that doesn't sound like it would work for you or your children, please ignore it. We are all in unique situations and just because something works well for me doesn't mean that it will work well for you.
So, the next time you feel that need to seek out someone's advice, be sure you take the time to evaluate the source before you just accept it for yourself. And remember that even though most advice-givers have good intentions, it's impossible for us to completely understand your situation. You need to be the one to decide which tips will work best for your family and which tips to discard.