Note: Some of the links in this post may be affiliate links. This means if you click on the link and purchase an item, I will receive a commission at
no additional cost
to you. More details are
here
.
Overview: Homeschooling doesn't have to be as hard or worrisome as we sometimes make it. Here are 10 things I wish someone had told me my first year of homeschooling!
---
My boys and I are in our 17th year of homeschooling and I'm happy to say that I'm not the same person that I was when I first started this adventure. The old me was much more uptight and rigid about my ideas of education. The old me was filled with worry and concern. The old me was very self-conscious and unsure of herself.
Fortunately, as I look back, there are so many lessons that I've learned along the way. If I knew then what I know now, I could have saved myself a TON of grief. Hopefully, the things I've learned will help you to be able to avoid some of the pitfalls I've fallen into during our homeschooling journey.
Here are 10 Things I Wish Someone Had Told Me My First Year of Homeschooling:
1 – You don't need a dedicated classroom 
When we first decided to start homeschooling, I remember being so excited to bring home desks for my boys. I set up a dedicated classroom for them in our basement. I put up a bulletin board and a whiteboard. I displayed letters along the top edge of the wall. I set up a pretend store complete with priced grocery items and a cash register. I tried to do everything I could to replicate what I could remember from my own kindergarten classroom.
What I didn't know was how much more comfortable it would be for us to do our school work on the couch rather than sitting at desks. I didn't understand that I'd be able to do laundry and dishes while teaching if my kids were at the dining room table rather than in the basement. Or that my boys would learn so much more by going to the real grocery store with me than in the pretend one I tried to set up for them.
While it is nice to have a dedicated space to store homeschool books and materials, it isn't always necessary or even desirable to have a dedicated classroom for learning. Some people might disagree with me on this one but this has been my experience.
2 – Kids don't need to sit still to learn
Some of the best learning takes place when kids are on the move. Plan plenty of field trips. Be sure to include hands-on activities throughout your day. Try using a unit study about a subject which interests your children and reading real books rather than always using a textbook. Make lessons fun!
Learning doesn't have to be dry and boring. The more energy and enthusiasm we pump into our day, the better our kids will remember what we're trying to teach them.
3 – The curriculum isn't in charge – You are!
When we first started homeschooling, I was extremely careful to do everything my teacher's manual told me to do. I completed every lesson. I instructed my boys to do every suggested activity. My curriculum was a harsh taskmaster.
After a few years, I was surprised to discover that you don't even have to finish the textbook to be done for the year. In fact, schools consider that they are done if they complete 80% of the book. Also, your teacher's manual is only a guide. Take what is written in there as a suggestion and not a rule. You are the one who best knows your children and their needs.
If a certain curriculum is working well and your child is enjoying it, then feel free to stick with it. If you decide to ditch the textbooks and venture off with your own plan, that's fine as well. There is no right or wrong way to homeschool. Do what works best for your family. You get to decide!
4 – Enjoy the moment
I'm the oldest child in my family so I have a tendency to take things very seriously. I feel a huge weight on my shoulders because I want to be sure I'm doing things correctly. I push myself pretty hard. I also have a tendency to push my boys pretty hard if I'm not careful.
When we first started homeschooling, my oldest son was not quite 2-years-old. Even though he was very young, I felt a huge responsibility to create elaborate lesson plans and to have everything completely organized and just so.
Sometimes I was so concerned about planning for future lessons that I didn't enjoy what was happening in the present. Our kids grow up very quickly. It doesn't always seem like it when they're little and you're deep in the trenches of motherhood. But time really does go by faster than you think. Enjoy the time you have with your children. Live in the moment as much as possible. Have fun with your kiddos!
5 – You won't remember everything
This one is hard to believe but you really won't remember everything. Events that you think are engraved into your brain will become fuzzy over time. Take lots of videos and pictures! And don't just wait to take them on special occasions. Take them when you're hanging out around the house doing everyday things. Take them when your house is messy and your hair is uncombed. You'll want to remember how your kids' voices sound. How they toddled around the house when they were young. All of their various expressions. When you're old and gray, you'll even want pictures of yourself interacting with your family.
When it comes to homeschooling, you'll also want to keep some records of what you've covered, the books that have been read, field trips that have been taken, etc. If your kids are older, then you need to keep even more elaborate records for them.
Related Content: My BEST Advice for Brand New Homeschoolers
6 – They won't remember everything
When my boys were little, we read through stacks and stacks of books. I made sure to read every cherished book I had from my childhood to them. We went on so many amazing and fun field trips. And we had awesome discussions.
Fast forward a few years and I was reminiscing with my boys about some of the stuff we had read together when they were younger. I brought up book title after book title and they couldn't remember ever having read them. They didn't remember Blueberries for Sal or Little House on the Prairie. Egads!
The books they did remember were ones that we read over and over and over. They remembered the ones we acted out such as We're Going on a Bear Hunt and The Gingerbread Man. Don't be afraid to read a book more than once. Repeat field trips. Say things again and again. Teach and reteach.
Just because you've done something once with your kids doesn't mean they will always remember it. Don't be afraid to do it again!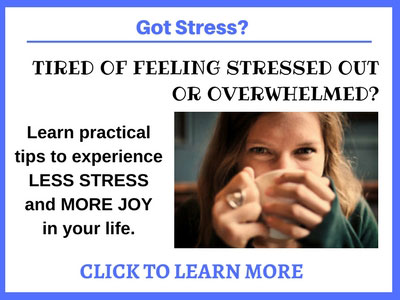 7 – It's alright to reboot midyear
When you first start homeschooling, you will choose a curriculum. There's no way to know whether this will work well for your family or not until you actually try it. If it isn't a good fit, then you are well within your rights to switch to something else.
In fact, it's pretty typical for homeschoolers to come off of Christmas break each year wondering if they need to reboot. It's perfectly fine to reevaluate but try not to second guess yourself too much. If things aren't completely falling apart, it might be best to finish up with your current curriculum this year and switch to something different next year.
8 – You should care more about what God thinks and less about what people think
We have to follow our state laws to be sure we are homeschooling legally. But sometimes we get so wrapped up in trying to impress our in-laws, the people at church, or our friends that we forget who we are really supposed to be doing this for. If we are homeschooling for the glory of God then we can let go of what everyone else thinks. What a relief!
Ask God to give you wisdom and insight into how He wants you to prepare your kids for their adult years. This includes much more than just book learning. Character building and life skills are also important matters to address.
9 – Don't forget about you
Homeschooling takes a lot of energy. It requires discipline and effort and frankly, it's a lot of work. As moms, it's natural for us to put everyone else in our lives before ourselves.  And that's overall a good thing.  But we do need to make sure that we remember to take care of ourselves as well.
Some homeschool moms build margin into their day by taking lunch breaks while their kids are doing something quietly in their rooms. Others take a few minutes for themselves when their husbands get home from work. It's important to find ways to de-stress on a regular basis so that you don't become completely overwhelmed.
10 – It's a marathon, not a sprint
There are so many fun educational options, extracurricular activities, field trip ideas, and hands-on lessons that are available to homeschoolers. It can be tempting to want to take advantage of all of them! We can run ourselves ragged trying to give our kids an amazing educational experience.
I'm a huge advocate of adding in hands-on learning and field trips to keep learning interesting – but I do maintain that you need to have downtime as well. Remember that if you plan to homeschool all the way through your child's high school years, you will have 12-13 years of homeschooling ahead. And that's if you are only homeschooling one child. Add a few more kids into the mix and your homeschooling years will be even longer.
Please don't take on so much that you or your kids burn out within a year or two. You don't want to get so tired that you throw in the towel when they hit the teen years. Or give your kids so much to do that they actually want to go to public school to get a break!
I hope these lessons that I've learned along the way will prove helpful to you as well. Remember that homeschooling doesn't just help your kids learn and grow – it will also help you to grow.
There is not one right way to homeschool. Choose what seems best for your family at the time – and don't be afraid to make adjustments as along the way. I love this quote from Maya Angelou, "Do the best you can until you know better. Then when you know better, do better." I completely agree with her wise advice!
How many years have you been homeschooling? Do you have any other advice you would share with a first year homeschooler? Please leave a comment below.