Note: Some of the links in this post may be affiliate links. This means if you click on the link and purchase an item, I will receive a commission at
no additional cost
to you. More details are
here
.
Overview: Interested in homeschooling? Just getting started? Here are some things no one tells you about homeschooling with tips for how to handle them!
---
When we're getting ready to start a new adventure, people who have been there don't always tell us the whole truth about what we're about to experience. I remember back when I was pregnant with our oldest son. People oohed and aahed over how much my belly was growing. They talked about how sweet babies are and how wonderful it is to hold them and love on them. They didn't focus in on the pain of childbirth or the difficulty of being a parent.
The same thing is true with homeschooling. When current homeschoolers hear that you are considering homeschooling, there are certain things we don't immediately offer up either.
Don't get me wrong. There ARE a lot of wonderful things about homeschooling. However, just like with parenting, and marriage, and pretty much everything else in life there are harder aspects of homeschooling as well. And people don't necessarily bring these things up to new homeschoolers for fear that they will scare them into reconsidering their decision.
Just like with parenting, homeschooling is DEFINITELY worth it. But there are a few things of which you should be aware.
Here are 5 Things No One Tells You About Homeschooling Before You Start:
1. There's no right or wrong way to do it
This is a good thing! Homeschooling is flexible and it gives us the opportunity to educate our children in a way that will work best for them. The ironic part about this, though, is that even with this freedom many homeschoolers will experience a persistent concern that they aren't doing it right or that they aren't doing enough.
I think a lot of this anxiety comes because we are used to being told what to do all of the time.
If we attended a traditional school, our teachers told us exactly what and how to learn. Our doctors tell us what pills to take to try to manage our ailments. Our pastors tell us how to study the Bible and live a life for God. So, when we're told we can homeschool our kids however we see fit, we can sometimes draw a blank.
Ways to handle this issue:
Pray – God will give you direction if you are willing to ask. James 1:5 says "If any of you lacks wisdom, you should ask God, who gives generously to all without finding fault, and it will be given to you."
Talk to experienced parents – It's always a good idea to seek wise counsel from people who have been there.  Do your research and be willing to ask questions.  Most people who have been homeschooling for any length of time will be happy to talk with you and give you advice.
Go to homeschool conventions – Homeschool conventions usually have keynote speakers and workshops which are given by veteran homeschoolers. You can gain a ton of wisdom from attending these events.
Follow homeschool bloggers – There are lots of homeschool parents out there in the blogosphere. I'm grateful for those of you who follow me! And there are many other wonderful bloggers out there as well. Just be sure to pray about any advice that you receive from me or anyone else before you decide to implement it into your homeschool.
2. That academics aren't the most important thing about homeschooling
People don't usually understand this until they begin the process of homeschooling. In public schools, the goal is to prepare your child to enter college or to get a job. While that is also a goal with homeschoolers, there are other things which are just as important as the schoolwork if not more so. These things include character, a relationship with God, relationships with others, etc.
Ways to handle this issue:
Teach about character – This can be done a variety of ways. You may decide to use a curriculum or a book to help teach your kids about character. You can also volunteer with your kids or use life lessons as a way to build your child's character. And remember that most lessons are caught rather than taught. Live a life of good character in front of your kids and they will be much more likely to do so as well.
Include Bible studies – The Bible is one of the most important things you should be studying with your children. Help your kids to get in the habit of doing daily devotions and praying.
Help improve relationships with siblings – One of the best ways to improve our children's character is to help them get along better with their brothers and sisters. We should teach our children to treat their siblings as if they are more important than themselves.
3. There's a constant worry that you aren't doing enough
With all of the curriculum choices and extracurricular options out there, there are a myriad of options for how we educate our children.  Sometimes this can cause us to think that no matter how much we're doing, we aren't doing enough.
Fortunately, God's got your back and He has a perfect plan for your kids. Whenever these feeling come up, take them straight to God. He will let you know if there's anything else He would like you to add to your child's education. Be sure to listen closely because there may also be things that He wants you to remove from your busy day!
Ways to handle this issue:
Pray – God doesn't want us to worry about anything. He wants us to trust Him instead. When we ask God to help us be obedient to Him, He will always answer with a yes. You can be confident that if you ask God to help you stop worrying, He WILL help you.
Read Bible verses about worry – One of my favorite verses has to do with worry. Luke 12:25 says, "Who of you by worrying can add a single hour to your life?" That's so true. Worry actually takes hours AWAY from our lives by suppressing our immune system, causing digestive disorders, creating muscle tension, causing short-term memory loss, and can even cause premature coronary artery disease and heart attack!
Talk to your spouse – This is one of the best ways to know if there's really an issue or not. Our spouses will let us know what they think we should be covering with our kids and will let us know if they think we are doing enough.
Related Content: Homeschool Moms Speak Up About the Benefits of Homeschooling
4. That YOU will be changed as much if not more than your children will
This one was a huge shocker for me. In my quest to educate my boys, I have learned so much more than I ever thought I would. Yes, I've learned a bunch of information and read a ton of books that I never read when I was in school. But even more than that, God has used homeschooling my boys to refine my character as well.
Ways to handle this issue:
Pray – Are you sensing how important prayer is at this point?!? Ask God to reveal your character flaws and to help you have the strength to overcome them.
Spend time in the Word – Having a vital relationship with God and knowing what He wants from you is key. If we can spend time in the Bible each morning, we will be better equipt to teach our kids. If mornings don't work for you, choose a different time of the day that does. Mornings are great but some of us do much better connecting with God after we've had time to wake up. 🙂
Get feedback – Ask your spouse and your kids ways that they think you can improve.  I listen to Focus on the Family quite often and on one of their recent shows, they suggested asking your kids for one thing they feel you could change that would strengthen your relationship.
Have an accountability partner or group – This is also super important. We need to have other women who understand our situation who can give us godly advice. If you're going off track, you want people in your life who love you enough that they're willing to speak up.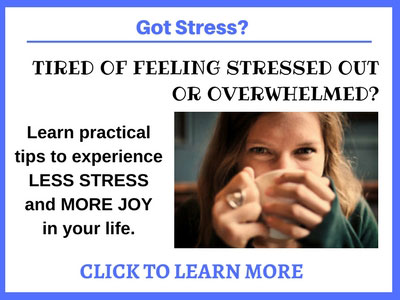 5. At times, you will probably feel alone
It isn't always easy to buck the system or walk the road less traveled but it is very satisfying to know that God has given you a command and you are doing your best to obey it.
Ways to handle this issue:
Cultivate relationships with other homeschool moms – Even though there are more homeschoolers every year, you will still be in the minority if you choose to educate your children at home. If we look, however, most of us should be able to find women near us who homeschool. Nurture these relationships. Make the effort to spend some time with these women. It really does help!
Join a support group – Support groups for homeschool moms are popping up all over. Some of these groups meet during the day and allow kids to spend time together as well. Some of them meet at night over coffee. If you're feeling alone, it might be time to find one of these groups in your area. And if you can't find one, then consider starting one. It doesn't need to be anything more than meeting in a coffee house or a McDonalds, for that matter, so that you can have some fellowship with the other moms.
Homeschooling can be an amazing adventure. But like everything else in life that means anything, it is also a lot of work. Know that you aren't alone! There are lots of us out here if you look around. Look to God for wisdom first! But also, be willing to reach out and to take a hand up from those who have been there.
Question: Can you think of any other things you've discovered about homeschooling that no one told you before you got started? Please leave a comment below!
And be sure to check out the other great Things No One Tells You About Homeschooling posts from iHN bloggers at iHomeschool Network.